Can You Turn On Dark Mode in Apple Pages?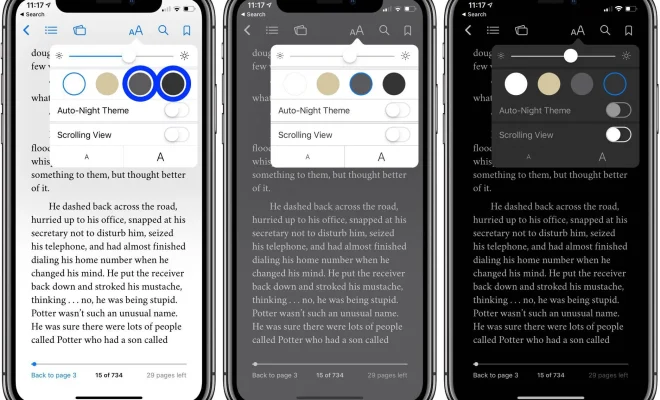 If you are someone who values the ease and comfort of browsing in dark mode, you may be curious as to whether you can turn on dark mode in Apple Pages. Apple Pages is a popular word processing app that allows users to create and edit documents on their Mac, iPhone, and iPad devices. In this article, we'll explore whether or not you can turn on dark mode in Apple Pages, and if so, how to do it.
The short answer is yes, you can turn on dark mode in Apple Pages. In fact, the app has had a dark mode option available since the release of macOS Mojave in 2018. Dark mode is a feature that inverts the color scheme of an app UI, making it less bright and easier on the eyes, particularly in low-light situations.
Here's how to turn on dark mode in Apple Pages:
1. Open the Apple Pages app on your Mac
2. Click on Pages in the menu bar and select Preferences.
3. In the General tab, look for "Appearance."
4. Click on "Dark" to activate the dark mode in Pages.
Once you've enabled dark mode, Pages will take on a darker color scheme. The interface, including the menus, toolbars, and formatting options, will all be darker. This can be particularly useful for working on documents for extended periods of time, especially when you're working in low light environments or at night.
It's worth noting that the dark mode option is not available on iOS or iPadOS devices. However, the app will follow the system-wide appearance settings, which means if you have turned on dark mode on your iPhone or iPad, Pages will automatically run in dark mode.
In conclusion, you can indeed turn on dark mode in Apple Pages. The process is simple, and the feature is a great option if you want to minimize eye strain or work in low-light conditions. Whether you're a student, writer, or professional, Apple Pages is a versatile app that allows you to work in a way that suits your needs.