Can You Get By with a Chromebook in College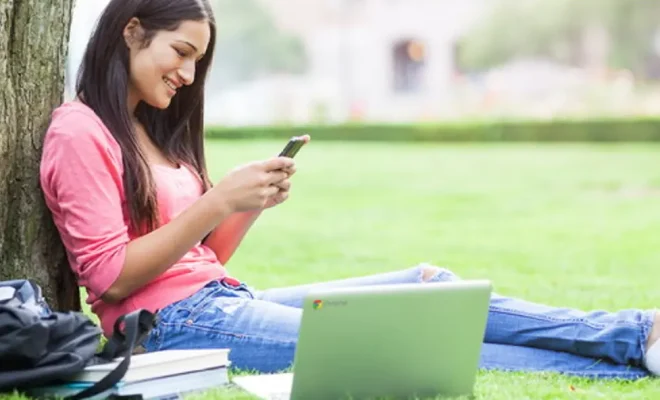 With the advent of technology, educational institutions have found various ways to make learning more accessible, flexible and dynamic. One of which is the integration of laptops and digital devices in the classroom. However, not all students can afford high-end laptops or premium software. Good news is, a simple Chromebook can help you get by with your academic needs.
Chromebooks are lightweight and slim laptops that run on Google's Chrome operating system. They are relatively cheap compared to other laptops, which makes them a practical choice for college students who are on a tight budget. Here are some reasons why you can get by with a Chromebook in college.
Affordable and Budget-Friendly
As earlier mentioned, one of the significant advantages of using a Chromebook while studying is its affordability. A typical Chromebook ranges from as low as $150-300, while some high-end models can go as high as $500. That's already a fraction of what you would spend on a Windows laptop or a MacBook. Chromebooks also require minimal investment on software as many web-based applications are available for free.
Lightweight and Portable
Another great thing about Chromebooks is they are noticeably lighter and easier to carry than regular laptops. They are also slimmer, making them a great option for students who are always on the go. A Chromebook is perfect for those who need convenience when commuting from home to campus, as it is easier to carry and can fit in a small backpack or purse.
Web-Based Programs
Chromebooks are designed to use cloud-based web applications. Google has a suite of free online software called Google Docs, which includes word processing, presentations and spreadsheet software. These applications are already pre-installed, so you won't need to download any software or extra apps. Google Docs also allows multiple user collaboration, allowing you to share files with classmates or professors.
Battery Life
One of the most significant advantages of Chromebooks is their long battery life. Compared to other laptops, Chromebooks can last up to 8-10 hours on a single charge. This feature makes it ideal for students who are always on the go and require their device to last throughout the day.
Wrap Up
In conclusion, owning a Chromebook is a great option for college students on a budget. Its affordability, portability, and web-based programs make it convenient and practical for academic use. The Chromebook's user-friendly interface and fast boot times make it an ideal device for students who need a hassle-free and straightforward gadget to complete their academic tasks. As long as you have access to the internet, you can get by with a Chromebook in college.