Blended Learning: How to Make it Work in Your Classroom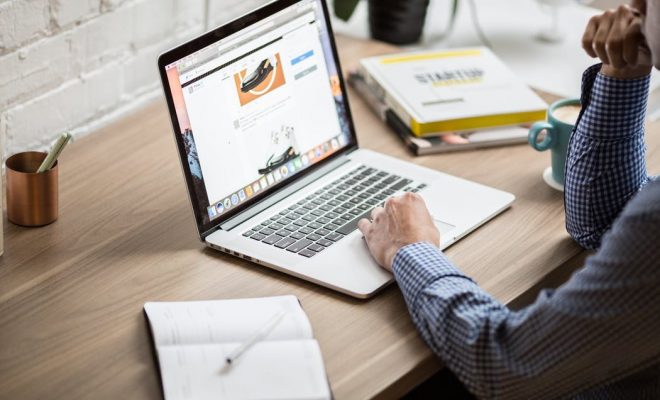 Blended learning is more than just a hot new trend in education—it's the way classrooms of the future will work. The concept behind blended learning is to take the best elements of in-person classroom instruction and online instruction and combine them. In a blended classroom, students attend classes in person and watch lecture videos or complete online activities.
Why use the blended approach?
Blended learning is the best of both worlds. Online courses, especially in higher education, have become extremely popular. Online courses allow students to watch lectures and complete classwork when and where it's convenient for them. The rise of online classes has allowed adults who wouldn't otherwise be able to attend college to earn their degrees while continuing to work or raise a family.
However, there are some drawbacks to online learning. Many students feel that it is impersonal. Students can feel isolated without the in-person support of classmates. It can also be difficult to get help from professors or ask questions in an online course.
By combining online and in-person elements, educators today are creating the best learning environment possible through blended learning.
Blended learning in the K-12 classroom
First and foremost, educators need to know their students. Teachers at the K-12 level must be aware of the level of access to technology their students have at home. Blended learning will look very different in a school where the majority of students don't have access to high-speed internet at home versus a school where every student can log in at home.
For classrooms where most students can't get online from home, blended learning is still an option. Teachers can set up a schedule where students alternate between digital and traditional learning modes in the classroom. Two or three days a week could be devoted to completing online activities, while the remaining days might look like a more traditional classroom.
Teachers should also consider which elements of their classroom lend themselves best to a digital approach. Interactive activities, like class discussion, might be best in person, where students can talk face-to-face. Hands-on activities, such as science labs, obviously won't translate well into a digital format either.
Other elements, like lectures, readings, or assessments, can go online. With activities like readings or lectures, students may prefer an online approach that allows them to move at their own pace, stopping when they don't understand something.
Blended learning in higher education
Blended learning has become extremely popular in higher education settings. Blended classrooms allow greater flexibility for students and can encourage non-traditional students to pursue higher education. This approach also saves professors time, as they can record a lecture one time and use it indefinitely, rather than delivering the same lecture to multiple classes each semester.
One common approach to blended learning in the college classroom is to use a flipped classroom method. In the flipped classroom, students watch lecture videos or complete readings on their own. During class, students discuss what they learned or complete supplemental activities to enhance their understanding.
With this approach, classes can meet in-person less frequently. Instead of meeting twice a week, professors might assign lecture videos and readings for students to watch on their own time. Class can then meet once a week to discuss, ask questions, and work with the information they've learned.
Just like K-12 educators, college professors must think carefully about which elements of their classroom will work best online. Difficult topics that students typically have lots of questions about may not work well in a digital format. Professors must also make sure that they are available online to help students, just as they would be in person.
How have you incorporated blended learning into your classroom? What works well, and what struggles have you encountered?