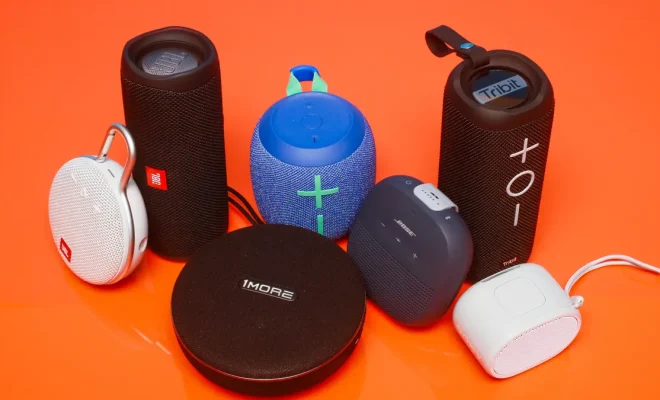 Wireless connectivity has revolutionized the way we interact with our music, and Wi-Fi speakers are the ultimate manifestation of this change. These speakers deliver high-quality sound with few of the limitations of wired speakers. From their ease of use to their portability, Wi-Fi speakers have overcome the drawbacks of traditional speakers systems.
Choosing the best Wi-Fi speaker can be a daunting task, but below are some of the best speakers on the market that provide an enhanced listening experience.
1. Sonos One SL
Sonos is a well-known speaker company that provides quality speakers, and the Sonos One SL is no exception. It is an excellent Wi-Fi speaker for those who want superior sound quality. The Sonos One SL is perfect for people who want music in every part of their home. You can control your music from your mobile phone, and it can easily connect to Alexa, Apple AirPlay 2, and Google Assistant.
2. Bose Home Speaker 500
Bose has also proved itself to be a leading brand for quality sound, and the Bose Home Speaker 500 is an excellent example of their speaker range. It supports Amazon Alexa, Google Assistant and Apple's Siri, and it can be controlled from your smartphone or tablet via the boss music app. It also has an LCD screen that displays album covers and song information.
3. Marshall Uxbridge Voice
The Marshall Uxbridge Voice is one of the best Wi-Fi speakers for those who want a retro look to their speakers. It is relatively small but delivers excellent sound and bass. It's suitable for music streaming with support for Spotify, Airplay 2, and Chromecast. The Bluetooth connectivity also allows you to connect your phone and tablet and control your music.
4. Amazon Echo Studio
The Amazon Echo Studio is an excellent choice for those who want a smart speaker with premium sound quality. The Echo studio has an exciting design and supports Amazon's Alexa, which enables voice control for the speaker. It delivers 360-degree sound and can play high-quality music in HD and 3D sound.
5. Samsung HW-Q90R Soundbar
The Samsung HW-Q90R Soundbar is a top-of-the-line option in terms of home theater speakers that delivers great sound with cinematic effects. It provides an immersive surround sound experience with Dolby Atmos and DTS:X support. It pairs with the Samsung SmartThings app, which enables controlling the speaker with a smartphone or tablet.
In conclusion, choosing the best Wi-Fi speaker depends on your preference in terms of sound quality, style, and home entertainment system compatibility. The speakers mentioned above are a great place to start finding the perfect Wi-Fi speaker for you.