Best Typing Apps for Students in Elementary School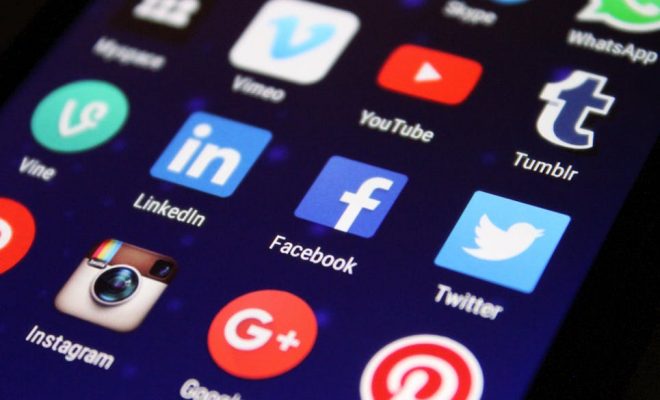 Increasing our typing skill speed is needed to help us save time in accomplishing writing tasks. Here are the apps to get your kids started.
What It Is: Gamify your typing practice with Alpha Munchies. Inspired by Atari's classic game, Space Invaders, kids are tasked to target little pixel aliens by typing the letters that appear above them. Keep them engaged as they get through multiple levels of difficulty. This is a perfect way to motivate our elementary kids to improve their typing skills.
What It Is: Touch typing is one of the basic functional skills that can be learned by kids as they navigate their tablets and phones. Animal Typing is a great practice game that simplifies touch typing for elementary students. The objective of the game is to type the texts shown on the screen to make the animal move forward. Animals like a snail, rabbits, horses, lions, etc. represent the typing speed of the player. The faster the typing, the faster the animal becomes.
What It Is: This ABCYa game trains the child how to locate the letters and characters on the keyboard until they become fast in locating and in typing them. The player just needs to click on the letter shown by each cup to stack and unstack them. Players can start slow but with constant practice, they will be typing fast in no time.
What It Is: Kids are taught how to place their fingers at the right keys and then they type in the series of letters as accurately as possible. This is fun because of the characters that keep the kids engaged, and the keys that talk when they get missed in typing. Kids can move through four levels to play, starting by learning the home row keys. Every level is divided into three stages, with each building on previous lessons. The levels end by allowing students to test their typing speed before earning fun rewards!
What It Is: Ghost Typing is an educational typing game for students of all ages. Players must type in the letters to form the word shown using their keyboard letters before the ghosts get close to the screen. This typing game also enhances spelling and vocabulary— about Halloween in this case.
What It Is: Early elementary-age kids will love being cheered on by cute little animals as they learn to use their index or pointer fingers to type the letters on the screen with their keyboards. It also teaches letter names and sounds with vocabulary-building examples given after each letter.
What It Is: Another keyboard practice gamified this time by KeyMan. Borrowing from Pac-Man, this typing game has KeyMan fleeing ghosts and eating dots as he moves through a maze. Along the way, kids will need use to type indifferent letters that appear on the screen to help them find the right path. Definitely a thrilling game for kids.
What It Is: Keyboard Fun is an online game that aims to teach kids to type. A colorful and engaging keyboard is utilized by the players as they type in the keys to match the pictures. Designed by an occupational therapist, this typing app can help children master keyboarding while targeting fine motor coordination.
What It Is: Challenge the typing speed of kids. Race to see who can type the fastest! This game allows kids to improve their typing skills while competing in fast-paced races with up to 5 typists from around the world. They can compete against friends, earn new cars, track scores, and so much more … all for free!
What It Is: Take the typing skills of the students to the test. Owl Planes Typing is an educational multi-player racing game that allows students from anywhere in the world to race one another while practicing typing and keyboard skills! It is a good way of building communication globally.
What It Is: Popping the balloon games never get old. In this game, students need to type the letters that appear on the balloons to pop them. Every time a balloon "escapes," it'll lose one of its five lives, and an incorrect response will result in lost points. As their skills improve, kids can move up to a more challenging level.
What It Is: It is very helpful to memorize the keys on the keyboard to make typing faster. With this game, fingers must type the letters as they pass by the bar. As the player levels up, the faster the keys pass through. Inspired by the popular game Dance Dance Revolution, this will have kids' fingers dancing and learning. Players can choose the song or music that they want to tackle to start the game. This activity might be best for older students who can type without looking.
What It Is: Target the typing fluency of students and adults! There are over 700 free typing activities for all ages to make typing fun and engaging.! TypeTastic has introductory games, touch typing, fluency, and timed tests. This game can be played on both computers and tablets. Typing is a good vocabulary, spelling, and fine motor skill-building activity.
What It Is: Get your kids to love typing with this game. Players have to pass over 32 levels of typing practice where they can identify letters, numbers, and symbols. And when they have completed the course, they will receive a typing certificate for a job well done.
What It Is: Finger placement on the keyboard is the secret to achieving typing speed. If you're looking for great exercises to help kids practice correct finger placement on the keyboard, TypingPal Online can help. Students can choose from four environments, each with cool animations to keep them engaged. They can also take typing tests to earn certificates of achievement.
What It Is: Pop the rockets as many times as you can with this game called Typing Rocket. In this keyboarding app, students will have 60 seconds to pop the rockets by typing the letters that appear on them. The game gets progressively more difficult as time winds down. Typing Rocket Jr is also available for younger kids.