Useful Free Apps for Students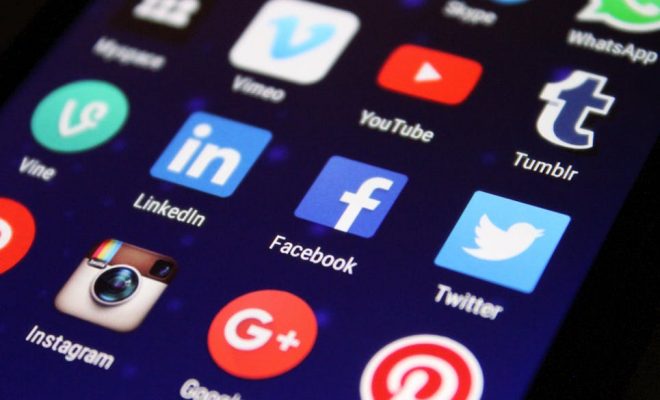 These apps can equip students to cope with their day-to-day endeavors and provide productivity solutions with the touch of their devices.
What It Is: Whether together physically or remotely, human connections should still be as warm and authentic as they should be. The Houseparty app was created to be the most human way to be together, when not together. Houseparty is a face-to-face social network that allows you to connect to up to eight people on a video call at a time and play games. This video-based social network also has the functionality to leave video messages. Empathy can still be heightened in online communication— this is the Houseparty mission. Download using your iOS, or Android devices
What It Is: Printed reading resources, documents, and other references needed for your study can be scanned with CamScanner. This clever app turns mobile devices into portable scanners with a simple camera shot. Scan and export the images in several file types to save or share with others. No more worrying about bringing bulks of paper. Scan the others and save them in your devices or cloud and print when needed. Download CamScanner using your ios and Android devices.
What It Is: The stock market is one of the many ways from which you can invest and grow your money for your future. Learning to invest in stocks is a breeze with Signum, a stock market simulation game that also teaches money skills. Use fake money to trade stocks while using real-time data from NYSE and NASDAQ. Kids build confidence in investing and can win real gift cards along the way. Enrich your financial literacy with this app. Download using your iOS or Android devices.
What It Is: Communication and creation are among the elements that students adhere to in making their learning visible. With Sketchbook, the principle of design can also be added to their creative output that is worth sharing. So, attention, artists! This free app turns your phone or tablet into the ultimate surface for sketching, coloring, and creating and making your ideas come alive. Download this app now via iOS, or Android app stores.
What It Is: Citation Maker app is a great student life hack that can save you time and effort by including citations for your research papers. This app can create citations automatically in MLA or APA for books, journals, websites, and videos. Ensure you're crediting your sources properly without getting confused with the format. Download using yourAndroid device.

What It Is: Trouble getting out of bed in the morning? This clever alarm app is out to change that! It forces you to complete a task like taking a picture or solving a math problem to turn off the alarm! So, get up, ditch that snooze button and download this app using your iOS, or Android device.
What It Is: Students and teachers can creatively produce content with iMovie. This Apple video editing software lets you create, edit, and share professional-looking videos using a variety of templates, graphics, text, and audio. Perfect for making memorable videos for your loved ones or for sharing on social media. Download using your iOS device.
What It Is: If you are an Android user in search of an app like Apple's iMovie, then this app is for you. This terrific video editor for Android has many of the same features as iMovie, allowing you to make top-notched videos even if you have no prior experience. Students and teachers can make use of this for added enhancement to academic or school-related occasions. Download using your Android device.
What It Is: This lifestyle app is advisable to keep students safe and secure from inappropriate things and influences. Circle of 6 allows you to choose 6 trusted adults and teens that you can immediately notify if you need help. Whether you need to be picked up from your location or an interruption when you are caught up in an uncomfortable or inappropriate situation, simply click on the app to get your needed help. This app won the Whitehouse/HHS "Apps Against Abuse" Technology Challenge, making this a must-have app for protection. Download using your iOS, or Android devices.
What It Is: Mindfulness is one of the SEL subjects recommended to schools to ensure mental and physical health. This app which is popular in Australian schools where it was developed, can be used by kids or by teachers in facilitating their mindfulness classes. In just 10 minutes a day, it promises to help you practice mindfulness and bring balance to your life. Explore programs like movement, eating, sports, relationships, sleep, attention, and concentration. Download this for free using your iOS or Android device.
What It Is: While we embark on the demands of our studies and other life tasks, this app from UCLA Health provides daily and wellness meditations, informative videos, and a weekly podcast to keep us centered and balanced. Start your mindfulness journey and learn to stroll along life's challenges calmly. Download using your iOS, and Android devices.
What It Is: In addition to providing guided meditation, this app encourages you to check in throughout the day to see how you're feeling. Monitoring your moods and making active changes to de-stress can have a huge impact on your productivity and quality of life, so every student can benefit from this app. Download using your iOS, or Android device.
What It Is: Elevate is a brain-training app designed to help improve attention and memory. Play three games each day that target skills in writing, listening, speaking, reading, and math. Give your brain a healthy and fun workout with this app. Download using your iOS, or your Android device.
What It Is: This addictive, multi-player trivia game lets you challenge friends while learning fun facts on a variety of topics. This app is a great way to pass the time, or when you're just running out of things to talk about. Download using your ios or Android devices.
What It Is: Take any photo, draw a line for a mouth, and record a message. Share it with friends for some silly fun or use it for the most creative class presentation ever! Download using your iOS device and let the laughter begin!