Best TVs for RV Use: 12V, Lightweight, and More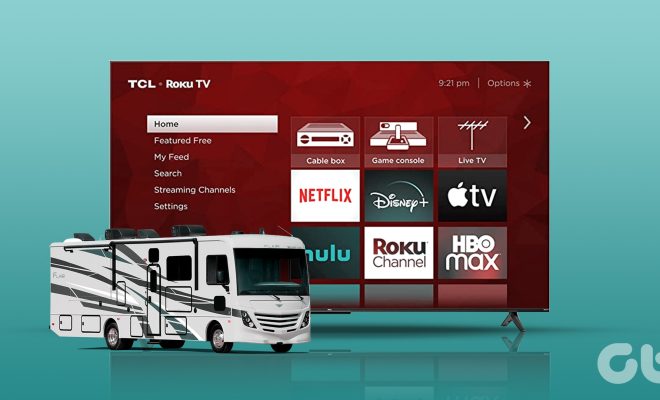 Travelling in a recreational vehicle (RV) is an excellent way to explore the world and experience the great outdoors. However, even when you're on the road, you still want to enjoy some of the comforts of home – including a quality television.
But, finding the perfect TV for your RV can be a challenge. You'll want something that is lightweight, versatile, 12V-compatible, and can handle the constant vibrations and jostling that comes with being on the road.
So, what are the best TVs for RV use? Let's take a look at some of the top options:
1. Jensen JTV19DC HD Ready 19 Inch 12V DC LED TV
Built specifically for RV use, the Jensen JTV19DC is perfect for those who want a compact, lightweight TV that can handle the bumps and vibrations of the road. This 19-inch LED TV is also 12V-compatible, so you can easily run it off your RV's battery.
2. SuperSonic 1080p LED Widescreen HDTV with HDMI Input
If you're looking for a TV that packs a punch in a small package, the SuperSonic 1080p LED TV is an excellent option. It's just 15.6 inches and lightweight, so it won't take up a lot of valuable space in your RV. Plus, it offers a sharp, clear picture and HDMI inputs to connect to your other devices.
3. LG Electronics 24LJ4540-WU 24-Inch 720p LED TV
LG is known for making quality televisions, and the 24LJ4540-WU is no exception. While it's a bit larger than some of the other options on our list, it offers a crisp 720p resolution, LED backlighting, and a lightweight design. It's also energy-efficient, so you won't have to worry about draining your RV battery.
4. Proscan PLED2435A 24-Inch 720p 60Hz LED TV
The Proscan PLED2435A is another excellent option for RVers. This 24-inch LED TV offers a 720p resolution, 60Hz refresh rate, and a slim design that won't take up too much space. It also features three HDMI inputs, so you can easily connect your other devices.
5. AXESS TV1705-13 13-Inch LED HDTV
If you're really short on space, or just want a TV for your RV bedroom, the AXESS TV1705-13 might be just what you need. This 13-inch LED HDTV is lightweight, 12V-compatible, and has a built-in DVD player. Plus, it comes at an affordable price point.
No matter which TV you choose, be sure to mount it securely to prevent damage during travel. And, always double-check that it's 12V-compatible or invest in an inverter for AC-powered TVs. With a quality television, you can enjoy some downtime and entertainment while on the road in your RV. Take some time to research and find the ideal TV for your needs, and you'll be relaxing and watching your favorite shows in no time.