Best Solar Generators of 2023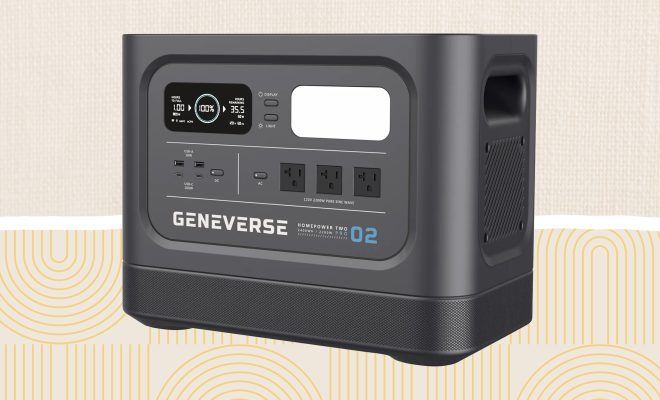 Introduction
As our society gravitates towards more eco-friendly and sustainable ways to meet its growing energy needs, solar generators are on the rise. In 2023, several top-notch solar generators have hit the market, offering excellent performance and reliability. In this article, we will explore the best solar generators of 2023, making it easier for you to choose the ideal solar generator for you.
1. EcoFlow Delta Max Solar Generator
The EcoFlow Delta Max Solar Generator stands out with its impressive power output of 6,000W. With a fast recharge rate and scalable battery capacity, it caters to various power consumption needs. Moreover, its mobile app makes monitoring and control a breeze. Overall, the EcoFlow Delta Max is a reliable option for larger energy demands.
2. Goal Zero Yeti 3000X Solar Generator
The Goal Zero Yeti 3000X comes with a sleek design coupled with a lithium-ion battery for an extended life span and lighter weight. With a solid power output of 2,000W continuous/3,500W surge, this generator is perfect for powering multiple devices simultaneously. The intuitive LCD display and reliable connectivity features make this generator both user-friendly and efficient.
3. Bluetti AC200P Solar Generator
The Bluetti AC200P Solar Generator boasts an immense battery capacity of 2000Wh. Combined with an inverter capacity of 2,000W continuous/4,800W surge power output, this generator serves as an excellent choice for long-term usage and larger appliances. It also comes with multiple charging options and outlets to cater to diverse needs.
4. Jackery Explorer 1000 Portable Power Station
The Jackery Explorer 1000 offers portability alongside efficiency. With a maximum output of 1,000W continuous/2,000W surge power, this portable power station is ideal for those on the go. It features multiple charging inputs and outlets and can be charged using solar panels, wall outlets, or even car chargers.
5. Renogy Phoenix 1200 Portable Solar Generator
Outdoor enthusiasts will appreciate the compact design and versatility offered by the Renogy Phoenix 1200 Portable Solar Generator. With a power output of 1,200W continuous/1,600W surge, this reliable generator is perfect for camping trips and outdoor events. The suitcase-style design ensures easy transportation and even includes ports for charging electronic devices directly.
Conclusion
In 2023, the market offers an impressive array of solar generators catering to different needs. From portable units ideal for outdoor use to powerful generators capable of handling larger appliances, there is something suitable for everyone. The EcoFlow Delta Max, Goal Zero Yeti 3000X, Bluetti AC200P, Jackery Explorer 1000, and Renogy Phoenix 1200 are our top picks based on their performance, efficiency, reliability and user experience. With any of these choices, you will be well on your way to a more sustainable source of energy.