Best Ski Accessories: High-Tech Gear for the Winter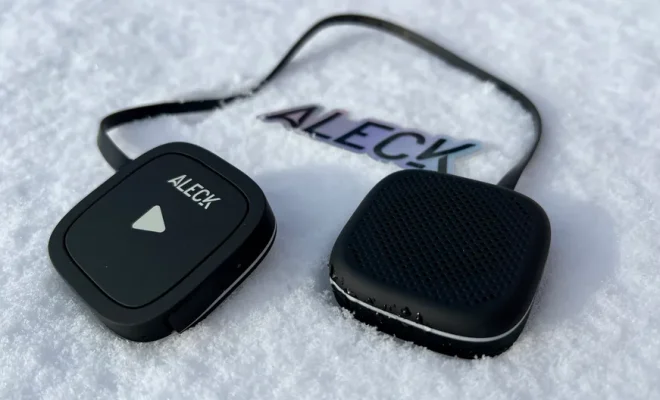 As winter approaches, skiing enthusiasts and professionals are gearing up for a season of thrill and adventure on the slopes. However, skiing isn't just about the right technique or skill level – it's also about having the right gear to enhance your experience and safety.
From high-tech goggles to heated gloves, ski accessories have come a long way in recent years, providing skiers with the perfect balance of style, comfort and functionality. Here are some of the best ski accessories that you shouldn't be without this winter.
1. Ski Goggles
Ski goggles are an essential accessory to protect your eyes from the sun, snow and wind while hitting the slopes. With advancements in technology, ski goggles are now equipped with features such as anti-fog technology, polarized lenses, and photochromic lenses that automatically adjust to the lighting conditions. Look for goggles with a comfortable fit, adjustable strap and a frame that's compatible with your helmet.
2. Ski Helmet
While wearing a helmet has always been recommended, recent innovations in ski helmet design and construction have made them more comfortable and effective than ever before. Look for helmets that are lightweight, well-ventilated, and have a snug fit with adjustable straps. Some newer models also come equipped with built-in headphones, allowing you to listen to music while skiing safely.
3. Ski Gloves
Cold and wet hands can make for an uncomfortable skiing experience, which is why a good pair of ski gloves is a must-have accessory. Look for gloves that are waterproof, breathable, insulated and offer ample dexterity. More advanced designs now include heated gloves that are battery-powered, keeping your fingers toasty warm no matter how cold it gets.
4. Ski Socks
Ski socks play a significant role in keeping your feet warm, dry and comfortable while skiing. Ideally, they should be made of moisture-wicking materials like merino wool or synthetic fabrics that help regulate your body temperature while wicking away sweat. Look for socks with reinforced heel and toe areas to prevent blisters and provide extra cushioning.
5. Ski Backpack
If you're planning for a long day on the slopes, a ski backpack is a must-have accessory to store all your essentials. A good ski backpack should be lightweight, durable, and equipped with multiple compartments to hold your water bottle, snacks, extra layers, and more. Look for a backpack that's also hydration-compatible with an insulated reservoir to keep your water from freezing.
6. Ski Boot Bag
Transporting your ski boots can be a hassle, but with a ski boot bag, you can keep them together and protected while traveling. Look for bags that have separate compartments for your boots, goggles, and helmet. Some newer designs also come equipped with ventilation systems to prevent the buildup of moisture and odor.
Final Thoughts
The right accessories can make all the difference in your skiing experience, so it's worth investing in quality gear that'll keep you safe, comfortable, and stylish on the slopes. Whether you're a seasoned pro or a beginner, these accessories can help enhance your ski experience and make your winter sports adventures more enjoyable.