Best Sites to Download Free Books in 2023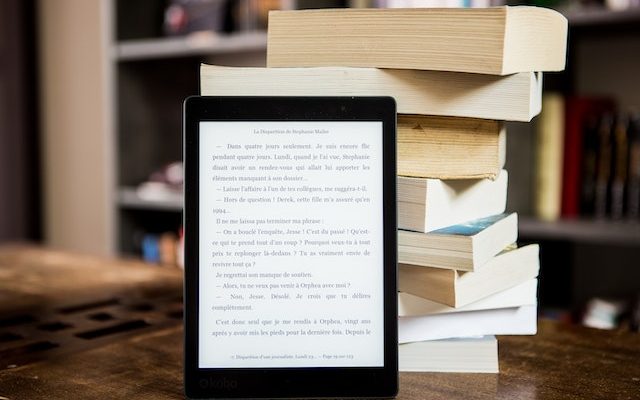 The internet has made it easier than ever to access a vast array of books in all genres, and for free! Whether you prefer e-books, audiobooks or have a preference for specific genres, there are many sites that offer a diverse selection of reading material without costing a penny.
Here are the best sites to download free books in 2023:
1. Project Gutenberg
The OG of free e-books, Project Gutenberg has been digitizing books since 1971. Their database of over 60,000 free e-books includes many classics that are now in the public domain, meaning they can be freely distributed.
2. Google Books
Google's massive library of free books includes many out-of-copyright books, as well as a variety of contemporary books that can be read online, downloaded to your device, or added to your Google library.
3. ManyBooks
ManyBooks offers over 50,000 free e-books that can be downloaded in multiple formats including kindle, epub, and pdf files. Their selection includes many classics, as well as contemporary titles.
4. Smashwords
Smashwords is known for its extensive collection of independent authors, allowing readers to access many books across a range of categories. You can download books for free or pay what you want for specific titles.
5. Free-Ebooks.net
Free-Ebooks.net is another site that offers a wide variety of free e-books that can be downloaded and read on your device. They offer titles in many genres, including fiction, non-fiction, and academic books.
6. Librivox
Librivox is a nonprofit organization that provides free audiobooks from public-domain books. Their audiobooks are narrated by voluntary readers from around the world, making it a great way to discover new titles.
7. Open Library
The Open Library is a digital library with millions of free e-books. They offer a diverse selection of titles ranging from classics to contemporary books. You can borrow books for up to two weeks at a time or download public-domain books for free.
8. BookBoon
BookBoon specializes in free textbooks and business books. Their e-books are available in PDF and ePub format and are free for students and professionals. They also offer premium books for purchase.
In conclusion, there are many sites available that offer a diverse selection of free e-books, audiobooks, and textbooks. Whether you prefer classic literature, contemporary fiction or non-fiction, there is something for everyone. Explore these sites and make the most of the opportunity to read what you love, without spending a penny.