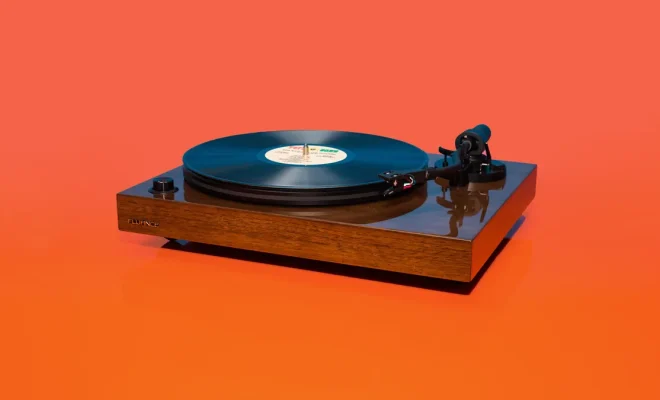 Record players have made a huge comeback in recent years, and for good reason – they offer a unique, warm sound that can't be replicated with digital music. But with so many models available on the market, it can be tough to know where to start in choosing the best record player for your needs.
Here are some of the best record players available today:
1. Pro-Ject Debut Carbon
The Pro-Ject Debut Carbon is a high-end record player that delivers exceptional sound quality. Its sleek design and quality materials make it a great choice for music lovers who want to invest in a turntable that will last for years to come. The Debut Carbon features a carbon-fiber tonearm and an anti-resonance platter, which help to reduce vibration and increase overall sound quality.
2. Audio-Technica AT-LP120XUSB
The Audio-Technica AT-LP120XUSB is a very popular record player due to its ease of use and affordable price. This direct drive turntable has a built-in phono preamp and USB connectivity, which makes it easy to digitize your vinyl collection. The AT-LP120XUSB also has a high-torque motor and adjustable pitch control, which makes it a great choice for DJs.
3. Rega Planar 1
The Rega Planar 1 is a high-quality record player that offers excellent sound quality at an affordable price. This turntable features a low-vibration motor, an RB110 tonearm, and a Phenolic resin platter, which work together to produce a tight and detailed sound. The Planar 1 also has a minimalist design that looks great in any setting.
4. U-Turn Orbit Plus
The U-Turn Orbit Plus is a mid-range record player that offers great sound quality and customizable design options. This turntable features a precision tonearm and a solid acrylic platter, which work together to deliver detailed and textured sound. The Orbit Plus also offers a range of customizations, including color options and premium components.
5. Victrola Vintage 3-Speed Bluetooth Suitcase Turntable
The Victrola Vintage 3-Speed Bluetooth Suitcase Turntable is a great choice for music lovers who are on the go. This portable turntable features built-in Bluetooth connectivity, which allows you to stream music wirelessly from your phone or other Bluetooth-enabled device. The Victrola Vintage also features a stylish suitcase design that makes it easy to transport.
No matter which record player you choose, it's important to take care of your vinyl collection to ensure the best possible sound quality. Regular cleaning and maintenance can go a long way in preserving your records and ensuring that you get the most out of your turntable.