Best Over-Ear Headphones : Wired and Wireless Picks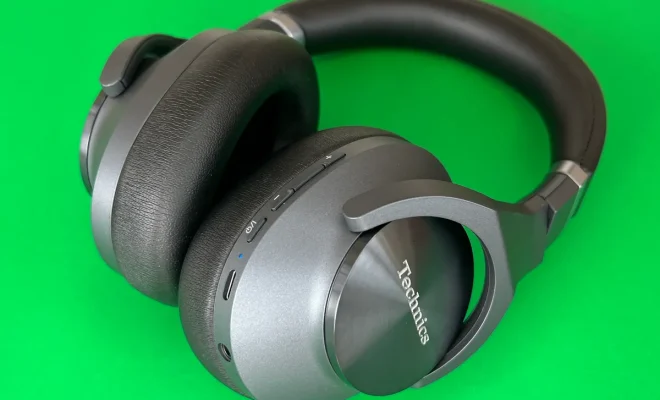 As technology evolves, headphones are becoming more and more advanced, offering unparalleled sound quality, comfort, and versatility. Over-ear headphones are particularly popular due to their ability to provide immersive sound, noise-cancellation features, and a comfortable fit for extended use.
Here are our picks for the best over-ear headphones, both wired and wireless:
Wired:
1. Sennheiser HD 660 S – These headphones are famous for their exceptional sound quality, thanks to their proprietary transducer technology. They offer a balanced and detailed sound that is perfect for critical listening or mastering.

2. Beyerdynamic DT 990 Pro – These headphones deliver a rich and vibrant sound that is ideal for music lovers. They feature an open-back design that allows for greater soundstage and transparency.

3. Audio-Technica ATH-M50x – These headphones are perfect for professional studio monitoring or mixing, thanks to their accurate and balanced sound. They feature a comfortable and durable design that makes them ideal for extended use.

Wireless:
1. Bose QuietComfort 35 II – These headphones deliver unparalleled noise-cancellation performance along with excellent sound quality. They feature a comfortable fit, support for Google Assistant and Alexa, and a long battery life.

2. Sony WH-1000XM3 – These headphones are known for their exceptional noise-cancellation features and sound quality. They support a variety of audio codecs, including LDAC, aptX HD and AAC, and offer a long battery life of up to 30 hours.

3. Jabra Elite 85h – These headphones offer a comfortable fit and excellent noise-cancellation features. They feature a long battery life of up to 36 hours, customizable EQ settings, and water and dust resistance.

In conclusion, there are plenty of excellent over-ear headphones available for all types of purposes and budgets. Whether you want an exceptional wired or wireless experience, there are plenty of options out there to suit your needs.