Top Sites to Stream Concert Videos for Free Legally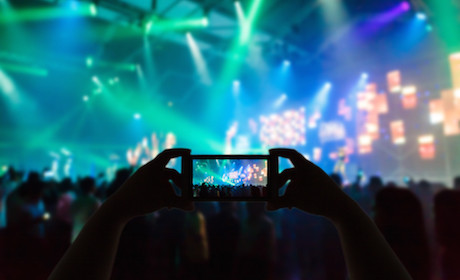 Are you missing live concerts because of the pandemic? Don't worry; there are various websites that allow you to watch concert videos for free, legally. Here are our top picks for the best sites to stream concert videos for free:
1. YouTube
YouTube is undoubtedly the most popular video streaming platform globally and offers a vast collection of concert videos. You can find performances by renowned artists, like Beyonce, Lady Gaga, Metallica, and many more. Type the artist's name, and you'll find a list of their performances.
2. NPR Tiny Desk
NPR's Tiny Desk concerts are small and intimate performances by some of the best musicians in the world. With a camera set up in the corner of an office, they capture exceptional performances by famous artists in a unique and intimate setting. You can watch these concerts for free on NPR's website.
3. Rolling Stone
Rolling Stone's website has a massive archive of concert videos, which includes performances from some of the world's biggest stars. You'll find performances of Queen, David Bowie, Bruce Springsteen, Daft Punk, and many more on this site.
4. Vimeo
Vimeo is an excellent platform for independent music artists to showcase their work. The site has a vast collection of high-quality concert videos by indie artists that you can watch for free. Type "concert" in the search bar, and you'll find a wide variety of videos to choose from.
5. Archive.org

Archive.org is a non-profit digital library that archives and preserves cultural artifacts in digital format. The site has a massive collection of live concerts, including vintage performances from the 70s and 80s. You can find a variety of genres, from electronic music to rock concerts.
6. Vevo

Vevo is a video hosting service exclusively for music videos. The site includes performances by popular artists, like Taylor Swift, Drake, and Kendrick Lamar, among others. You can watch these videos for free, and many of them are in high-definition.
7. Concert Vault
Concert Vault is another excellent site for music lovers. The site has a vast collection of concert videos by some of the world's most prominent artists, including The Rolling Stones, Jimi Hendrix, Pink Floyd, and many more. However, not all the content is free – some concerts require a subscription.
In conclusion, these sites are great options for music lovers who want to watch concerts without leaving their homes. Whether you're looking to experience live performances by new artists or relive the golden years of music, there's something for everyone on these platforms. So, grab some popcorn, sit back, and enjoy the show!