Best Online Grocery Shopping Sites in 2023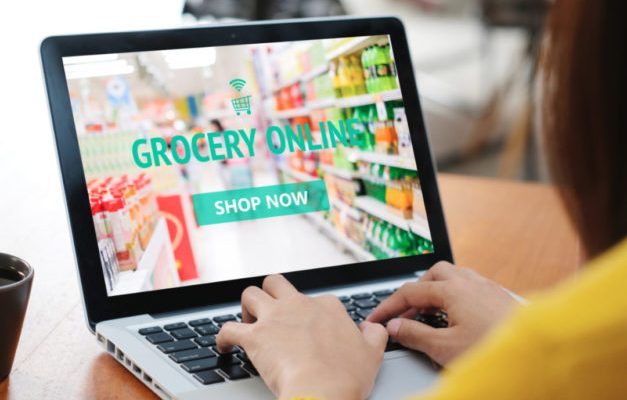 Online grocery shopping has become much more prevalent in recent years with the rise of e-commerce. This trend is only going to continue with the increasing popularity of online shopping. In this article, we'll outline some of the best online grocery shopping sites in 2023.
1. Amazon Fresh
Amazon Fresh is one of the leading online grocery shopping services in the world. It offers a wide range of products from fresh fruit and vegetables to meats, frozen goods, and snacks. Amazon Fresh provides 2-hour delivery services for Prime members, which makes it easy for people to shop for groceries at their convenience.
2. Walmart Grocery
Walmart Grocery is another great option for online shoppers that provides excellent services for groceries. Walmart stores are spread out across the US, and they are popular for online grocery shopping. This online platform offers free curbside delivery and same-day pickup. To make shopping more convenient, customers can use the Walmart Grocery app to shop on the go.
3. Instacart
Instacart is a perfect solution for busy people who don't have time to grocery shop. This platform provides an excellent selection of grocery stores to choose from, allowing customers to shop from their preferred stores. Instacart provides 1-hour delivery services, making it an ideal option for customers who need groceries right away.
4. Kroger
Kroger is a popular traditional grocery chain that has recently launched its online grocery delivery service. The Kroger website provides customers with a great selection of products as well as same-day delivery. Kroger allows customers to track their delivery in real-time and has excellent customer service, ensuring that customers are always satisfied with their grocery shopping experience.
5. FreshDirect
FreshDirect is a leading online grocery delivery service in the US, with a wide range of fresh groceries, including seafood and organic foods. FreshDirect provides same-day delivery services, making it convenient for customers who need groceries quickly. They also offer meal kits and recipes for customers who want to try new meals.
Conclusion
In conclusion, these are some of the best online grocery shopping sites in 2023. Each of these platforms provides a wide range of options to cater to customers' different preferences. With the rise of online grocery shopping, these platforms have proved to be very convenient for busy customers who want to ensure that they get fresh groceries without the hassle of going to the store.