Best Home Theater Systems of 2023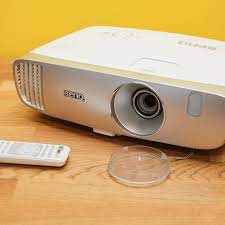 Introduction:
Home theater systems have come a long way in recent years, providing immersive experiences that can transform your living room into a cinematic oasis. As technology advances and the market becomes increasingly competitive, there's never been a better time to invest in a top-tier home theater system. In this article, we'll explore the best home theater systems of 2023, breaking down the features and strengths of each contender to help you find the perfect fit for your needs.
1. Bose Lifestyle 650 Home Entertainment System
This luxury 5.1-channel home theater system from Bose sets the standard for high-quality audio performance. With its sleek design and dynamic sound quality, the Lifestyle 650 provides an experience that rivals the most upscale of movie theaters. Highlights include omnidirectional speakers for optimal sound distribution, wireless surround sound speakers, and compatibility with popular streaming services.
2. Sonos Arc Premium Smart Soundbar
The Sonos Arc offers an all-in-one solution to bring theater-quality sound to your living room without cluttering it up with multiple speakers. It delivers Dolby Atmos surround sound through a sleek soundbar that can be controlled via your smartphone or through voice commands with Amazon Alexa and Google Assistant. Enhanced audio processing and Trueplay speaker tuning ensure optimal performance regardless of your room's dimensions.
3. Samsung HW-Q950A 11.1.4 Channel Soundbar System
The Samsung HW-Q950A is a standout option for those looking to enhance their audio experience without sacrificing space. This impressive 11.1.4 channel soundbar system delivers full-bodied sound using side-firing and up-firing speakers, combined with rear wireless speakers and subwoofer for an immersive experience. The Samsung HW-Q950A also supports Dolby Atmos and DTS:X formats.
4. Klipsch Reference Theater Pack 5.1 Surround Sound System
The Klipsch Reference Theater Pack is the ideal choice for those seeking excellent sound quality in a compact design. It includes four satellite speakers, a center channel speaker, and a powered subwoofer to deliver punchy and highly detailed audio. The Klipsch's Tractrix horn-loaded technology ensures that even in smaller spaces, you'll be enveloped in a fully immersive cinema experience.
5. Onkyo HT-S3910 5.1-Channel Home Theater System
The Onkyo HT-S3910 is a budget-friendly option that still manages to impress with its performance. This 5.1-channel home theater system includes four full-range speakers, a center channel speaker, and an active subwoofer to provide clear and powerful audio reproduction. A built-in Bluetooth feature allows you to stream music from your favorite devices while also enjoying support for Dolby Atmos and DTS:X immersive audio formats.
Conclusion:
The best home theater system for you ultimately depends on your individual needs and preferences. Whether you prioritize compactness and aesthetics or demand the most cutting-edge audio technology, 2023 offers no shortage of impressive options to fit your budget and transform your home entertainment experience.