Best Free Mind Map Tools (And How to Best Use Them)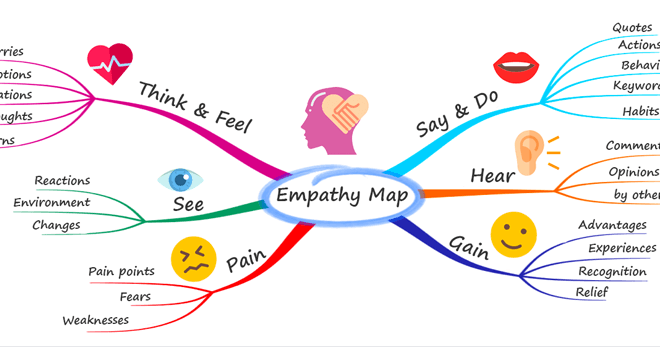 Mind mapping is an effective way to brainstorm, organize thoughts and ideas, and visually outline complex concepts. In today's digital age, there are a variety of free mind map tools available online. Here, we'll look at the best of these tools and how to best use them.
1. MindMeister
MindMeister is a user-friendly mind mapping tool that enables users to create and share mind maps online. It allows multiple users to collaborate in real-time, making it an ideal choice for team projects. MindMeister offers a variety of templates to get started and supports multimedia elements like images, videos, and links to external resources. With their mobile app, users can access and update their mind maps on-the-go.
2. Coggle
Coggle is a visually appealing mind mapping tool that is simple to use. It has a user-friendly interface and allows for easy customization of colors, font styles, and shapes. Coggle is ideal for brainstorming and organizing ideas in a visual manner. The tool also allows for real-time collaboration and sharing of the mind maps.
3. Lucidchart
Lucidchart is a versatile diagramming tool that allows users to create not just mind maps, but also flowcharts, org charts, and more. It integrates seamlessly with Google Drive, Slack, and other productivity tools. Lucidchart offers a wide variety of customization options, intuitive interface, and real-time collaboration to ensure teams can work efficiently.
4. Freemind
Freemind is a free, open-source mind mapping tool that is great for brainstorming, and outlining. It is available for Windows, Mac, and Linux. The tool has a range of features for creating and organizing maps including formatting options, notes, relationships, and more. Freemind allows for exporting to a variety of formats such as PDF, HTML or JPEG.
5. Draw.io
Draw.io is another free diagramming tool that offers a full range of customization options for mind maps, flowcharts, process diagrams, and more. It features an intuitive interface, offers various templates and styles, and can integrate with Google Drive, Dropbox, and OneDrive. Draw.io also supports real-time collaboration and offers the ability to export diagrams in a variety of formats.
How to best use these tools:
1. Define your purpose – Start by defining the purpose of your mind map (for example, brainstorming, project planning, problem-solving). This will help you choose the right tool for your needs.
2. Choose a template – Most tools offer templates that can make it easier to start creating your mind map. Choose the one that best fits your objective.
3. Organize your ideas – Use colors, shapes, font styles, and other visual elements to organize your ideas and create hierarchy in your map.
4. Share and collaborate – Most of the tools mentioned earlier offer real-time collaboration features, so take advantage of this if you're working in a team. Share your maps and exchange ideas.
5. Stay focused – Mind maps can get complex quickly, so make sure to stay focused on your objective and update your map as needed.