Become a Grill Master This Memorial Day: 5 Tips for Better BBQ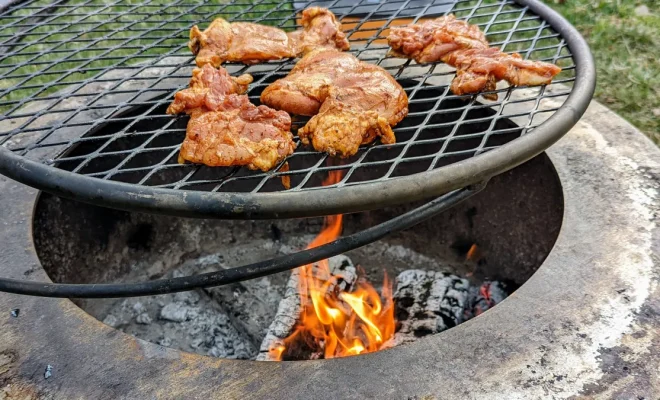 Introduction:
Memorial Day is right around the corner, and for many Americans, that means it's time to fire up the grill and enjoy delicious barbecues with friends and family. If you're looking to up your grilling game this year and become a true Grill Master, we've got you covered! Read on for five crucial tips that will help you elevate your BBQ skills.
1. Choose the Right Tools:
Investing in high-quality grilling tools can make a significant impact on your BBQ game. Make sure you have a sturdy grill brush for cleaning, long-handled tongs for safety, a reliable instant-read thermometer for accurate cooking temperatures, and a good-quality spatula for flipping burgers or steaks. Additionally, consider getting a grill basket for vegetables and a basting brush for applying sauces with ease.
2. Know Your Grill:
Understanding how your grill works is crucial to mastering the art of BBQ. Familiarize yourself with its hot spots, temperature controls, and proper maintenance. For example, gas grills typically cook faster and more evenly than charcoal grills but may require more frequent cleaning. Additionally, it's essential to know how long to preheat your grill so that your food cooks properly.
3. Experiment with Marinades and Rubs:
Adding unique flavors to your meat makes all the difference in creating mouth-watering BBQ dishes. Try using different marinades or spice rubs beforehand to infuse depth of flavor into your meats. A simple marinade can be made with olive oil, minced garlic, lemon juice, salt, and pepper.
4. Control Your Heat:
Managing heat properly is essential when grilling—placing every piece of meat on high heat will result in unevenly cooked food. For thicker cuts of meat like steaks or chops, sear on high heat first before moving them to a cooler part of the grill and allowing them to cook through at a lower temperature. For leaner cuts, cook on a medium heat for even results.
5. Rest Your Meat:
After grilling, allow your meat to rest for several minutes as this allows the juices to redistribute evenly throughout, which ultimately makes it more tender and flavorsome. This applies to everything from burgers to steaks and even poultry. Simply remove your meat from the grill, cover loosely with foil, and wait for 5-10 minutes before serving.
Conclusion:
Becoming a Grill Master this Memorial Day is achievable with these five simple tips. The most important thing is practice – the more you experiment and learn about your grill, the more confident you'll become in cooking your meats to perfection. So gather your tools, get that grill fired up, and let the BBQ celebrations begin! Happy grilling!