Are We Really on Our Way to Self-Driving School Buses?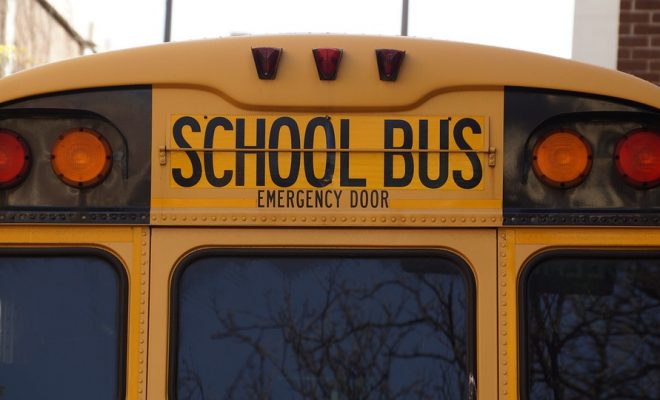 America may not be ready to transport school children in driverless buses, but the technology is advancing fast. While complete autonomy is still years off, many big players including Tesla, Google, Nissan, and Uber are working hard to get their prototypes on the roads.
But how does the general public feel about being transported in driverless vehicles?
According to a Pew survey, more Americans expressed concern than showed enthusiasm about the advent of driverless vehicles. More than half (54%) expressed some level of concern.
People are aware of the idea of driverless cars; they expect it to become a reality, but are parents ready to trust the safety of their children to driverless school buses?
To be able to accept driverless school buses as the norm for the future requires an understanding of how autonomous vehicles work and insight into different levels of autonomous driving.
Understanding how driverless vehicles navigate traffic
A car that drives itself, doesn't happen by magic. There's a lot of sound technology behind it.
If you trust your GPS to get you to the new coffee shop across the city or to another town, you're already on your way to trusting tech to make decisions on your behalf.
Self-driving vehicles just use much more tech and can make many more decisions. How do they do it?
Self-driving systems use several types of sensors, including cameras, radar and lidar to create a map of their surroundings. Lidar is a sensor that uses invisible laser beams to precisely measure distances.
All this information is then used by the vehicle's software to plot a path and to send instructions to the vehicle's actuators that get the acceleration, braking, and steering going.
Self-driving systems depend on machine learning to operate safely. Machine learning is a field of artificial intelligence. In machine learning software digest large amounts of data and learn from that data how to carry out a specific task, such as spotting a pedestrian or an oncoming.
The software is programmed with the road-safety rules, obstacle avoidance algorithms as well as "smart" object discrimination to ensure safe driving.
Autonomous driving levels
Autonomous driving is graded into different levels, from level 1 which involves minimal automation to level 5 which is complete automation. Level 3 would still involve human intervention and Level 4 would involve complete self-driving, but under limited conditions like a carefully mapped area.
At this point in time, no self-driving system has been certified as Level 3 or Level 4 in the U.S.
How far are we from sending our kids to school on a driverless school bus?
France has developed a self-driving school bus and it has been tested in Babcock Ranch, Florida but that little bit of fun was stopped by the National Highway Traffic Safety Administration (NHTSA).
The next best thing may be the Seattle-based design firm, Teague. The design company has come up with Hannah, a prototype for a future autonomous school bus.
How is Hannah different from our traditional yellow school buses? Well, first off, Hannah has room for only six students with all the seats facing each other. The company says this will limit bullying.
Secondly, there will be no more waiting at the bus stop as Hannah won't need to make use of central bus stops. Hannah will pick students up at their homes and drop them off there after school.
And Hannah is a palindromic vehicle. Just like her palindromic name. That is, her front is her back and her back is her front. So, she can stop facing in one direction, and move off in the opposite direction without having to turn around.
Oh, and another thing. There may not be a driver, but Hannah's facial recognition technology will welcome your child by name and bar anyone who isn't scheduled for a ride from getting onto the bus.