Apple's iPhone Weather App Got Really, Really Good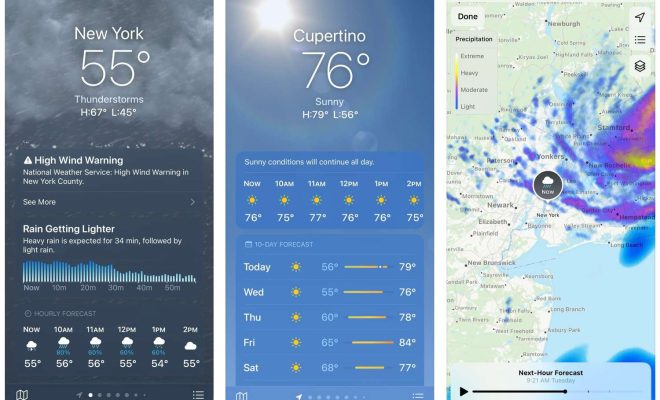 Apple's iPhone weather app has come a long way since its early days. Once a simple and somewhat unreliable app, it has now become a powerful weather tool that can compete with some of the best weather apps out there.
One of the biggest improvements to the iPhone weather app is the accuracy of its weather data. Apple has partnered with The Weather Channel and other sources to provide more accurate and up-to-date weather information. The app now includes hourly forecasts, which can be incredibly helpful for planning your day. The app also includes more detailed information about weather conditions, such as humidity, wind speed, and UV index.
Another major improvement is the app's user interface. The updated design is more visually appealing and easier to use, with larger icons and more intuitive navigation. The app also now includes dynamic weather animations, which can add a touch of personality to your weather experience.
One of the most useful features of the updated app is the ability to add multiple locations. This can be incredibly helpful for travelers or for people who want to keep tabs on weather conditions in different parts of the country or world. The app also includes severe weather alerts, so you can be notified of any weather-related emergencies in your area.
Overall, Apple's iPhone weather app has made significant improvements over the years, and it's now a reliable and useful tool for staying up-to-date on the weather. While there are still plenty of third-party weather apps out there that offer more advanced features, the iPhone weather app is a great option for anyone who wants a simple, easy-to-use weather app that gets the job done.