Amazon Halo View review: $80 is a great price, but you get what you pay for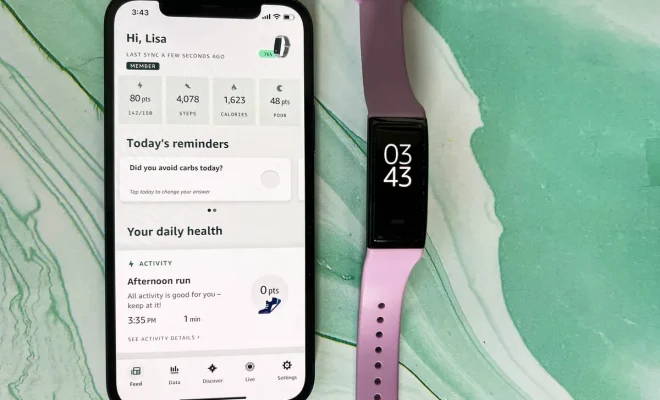 Introduction:
Amazon has entered the fitness tracker market with its new Halo View, priced at an attractive $80. While the price seems like a steal, it's essential to address whether its features and performance justify your investment. It's time to explore the Amazon Halo View and determine if you genuinely get what you pay for.
Design and Display:
The Amazon Halo View sports a minimalistic design with a color touchscreen display that measures 0.7 inches diagonally. A silicone band wraps around the wrist, making it comfortable for all-day wear, especially during physical activities. Although it's sleek and compact, the small screen size might make it challenging for some users to read and interact with the device.
Features and Functionality:
The Halo View offers various features like step tracking, heart rate monitoring, sleep tracking, and exercise metrics. Additionally, it integrates with the Halo app (available on compatible smartphones) to provide personalized insights on health, fitness goals, and guided workouts. The subscription for the app costs $3.99 per month after an initial six-month free trial.
One notable feature missing is built-in GPS; users have to rely on their smartphones for accurate distance tracking or map routes.
Battery Life & Compatibility:
Amazon claims that the Halo View can last up to 7 days on a single charge – an impressive battery life compared to other fitness trackers in this price range. Charging is executed through a proprietary magnetic charging cable that plugs into your USB charger or computer.
The tracker is compatible with both Android and iOS devices through the Amazon Halo app. However, notifications from your phone are limited; you can only view text messages and incoming calls—no support for app notifications from social media or email.
Pros:
1. Attractive $80 price tag
2. Minimalistic design
3. Comprehensive health tracking with Halo app
4. Decent battery life
Cons:
1. Limited smart features and notification support
2. Small screen size might be challenging for some users
3. No built-in GPS
4. Additional subscription cost for Halo app
Conclusion:
While the Amazon Halo View comes with the essential fitness tracking features and an attractive price, its limitations in smart features and notification support could be a deal-breaker for some users. If you're looking for a basic fitness tracker with comprehensive health monitoring (and don't mind paying an ongoing subscription fee), the Halo View fits the bill. However, if you expect more advanced features from your fitness tracker, it may be worth considering other options in the market that offer better value, even at a higher price point.