Amazfit Bip S smartwatch review: Price and battery life will smoke the competition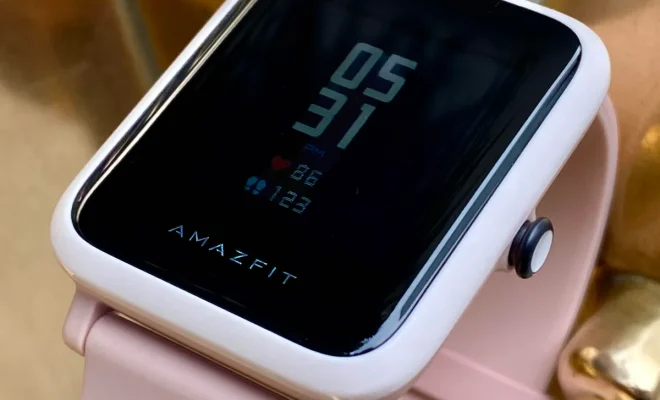 The Amazfit Bip S is a new, affordable smartwatch that has recently captured significant attention in the wearable market for its astonishing price and exceptional battery life. This review aims to delve deeper into the features of this competitive piece of tech to help you determine if it's the smartwatch for you.
Price: Unbeatable Value for Money
One of the main reasons behind the growing popularity of Amazfit Bip S is its price. Retailing at only $69.99, this smartwatch has turned many heads with its incredible value for money aspect. The affordability has made it accessible to a wide range of users, leaving expensive competitors like Apple Watch and Fitbit struggling to justify their higher prices.
Battery Life: One Less Thing to Worry About
The Amazfit Bip S flaunts a phenomenal battery life that leaves its rivals in the dust. On a single charge, the smartwatch can last for up to 40 days, depending on your usage. Basic functions such as heart rate monitoring, step counting, and sleep tracking can all be done without having to worry about constantly recharging your device. Comparatively, most other smartwatches struggle to last a full week before requiring a recharge.
Health and Fitness Features: A Loaded Arsenal
One would assume that due to its low price, the Amazfit Bip S may lack some essential features; however, it proves otherwise. It is equipped with GPS, GLONASS positioning systems, BioTracker PPG heart rate sensor, Baro sensors, and a tri-axial acceleration sensor which provide insightful health and fitness information like step counts, calorie burn estimation, sleep patterns, and more – making it an ideal companion on hikes or daily workouts.
Design: Lightweight Comfort
Besides offering remarkable features at an affordable price tag, Amazfit Bip S preserves the comfort of daily wear with its lightweight and sleek design. Weighing only 31 grams, the smartwatch ensures a comfortable fit even during extensive workout sessions or sleeping hours. The watch has a transflective color display with customizable watch faces that remain visible under bright sunlight.
Extra Features: A Noteworthy Addition
In addition to its brilliant pricing and battery life, the Amazfit Bip S is endowed with features like music control, weather forecasts, and notification syncing that further increase the user experience, even when offering competitive basics.
Final Thoughts
The Amazfit Bip S delivers a jaw-dropping combination of unbeatable pricing and outstanding battery life making it a worthy contender in the smartwatch arena. Though it may not possess advanced features present in high-end smartwatches, it still packs quite a punch with its fitness tracking abilities and extra perks. If you're looking for an affordable and long-lasting wearable that offers great value for money without compromising on essential features, then the Amazfit Bip S is undoubtedly an option worth considering.