Alternatives to Dish Network and DirectTV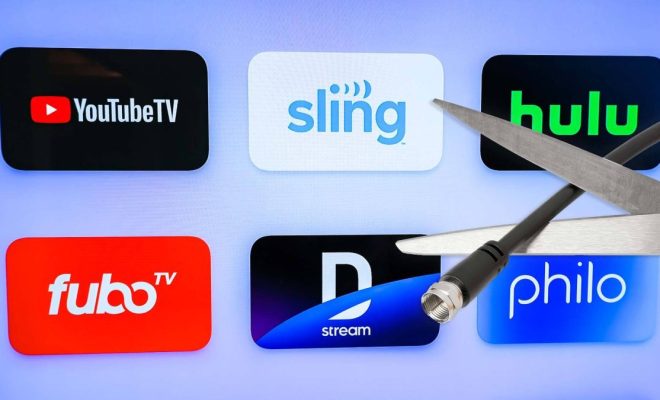 In today's world, cable and satellite TV services are no longer the only options for accessing television content. With the rise of streaming services like Netflix, Hulu, and Amazon Prime, many people are ditching traditional pay-TV providers like Dish Network and DirecTV in search of other viewing options. In this article, we take a look at some of the best alternatives to Dish Network and DirecTV.
1. Streaming Services
Streaming services like Netflix, Hulu, Amazon Prime Video, and Disney+ offer a wide range of movies, documentaries, TV shows, and other content. They are increasingly becoming a popular option for people who value flexibility and low cost. Streaming services are available on a wide range of devices, including smart TVs, smartphones, tablets, computers, and gaming consoles.
2. Antenna
If you live near a major city, an HDTV antenna can be an excellent option for accessing free TV content. Over-the-air (OTA) reception is a great way to access local channels for free, including news, sports, and popular TV shows. Consider purchasing an amplified antenna to improve your signal strength and programming options.
3. TV Box
A TV box allows you to bypass traditional cable and satellite providers by receiving content from the internet. There are many different TV boxes available, including Amazon Fire TV, Roku, and Apple TV, that provide access to popular streaming services and locally streamed content. Depending on the manufacturer, some TV boxes can also offer DVR services, allowing you to record and playback live TV.
4. Philo
Philo is a subscription service that offers more than 60 live TV channels, including AMC, Comedy Central, Discovery, and Nickelodeon, for only $20 per month. Their service does not include local channels or live sports, but it offers an extensive on-demand library of TV shows and movies.
5. Sling TV
Sling TV is a subscription-based live TV service that offers a variety of channels, including ESPN, HGTV, and AMC. Sling offers different packages to choose from, allowing you to customize your viewing experience. You can also record and playback live TV using their cloud DVR service.
6. YouTube TV
YouTube TV is a live TV streaming service that offers over 70 channels, including local channels, sports, news, and entertainment channels. YouTube TV offers an unlimited cloud DVR and allows users to stream on up to three devices simultaneously.
In conclusion, there are plenty of alternatives to Dish Network and DirecTV. The best option for you will depend on your viewing preferences, budget, and location. Consider trying out some of the options listed above to find the perfect TV service for you.