4 Reasons You Should Sell Dogecoin and Why You Might Keep it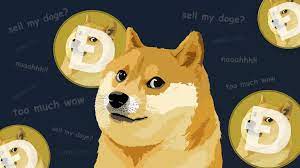 Dogecoin has been making headlines in the past few months, with its value skyrocketing and then plummeting just as quickly. If you've invested in Dogecoin, you may be wondering whether it's time to sell or whether you should hold on to it for the long term. In this article, we'll explore four reasons why you might want to sell your Dogecoin and why you might want to keep it.
Reasons to Sell Dogecoin
1. The Market Instability
The cryptocurrency market is incredibly volatile and unpredictable, and Dogecoin is no exception. Its value can swing wildly from one day to the next, and there's no guarantee that it will continue to rise in value. If you're holding on to Dogecoin purely for the potential for profits, there's a chance that it could lose value just as fast as it gained it.
2. Limited Long-Term Potential
Dogecoin was created as a "joke" cryptocurrency, and while it has gained traction and a loyal following, it's unclear whether it has long-term potential in the cryptocurrency market. Unlike other cryptocurrencies that have a defined use case or a clear technological advantage, Dogecoin's value is based mainly on hype and social media trends.
3. No Real Adoption
One of the key factors that can drive the value of a cryptocurrency up is adoption. If businesses or individuals start using a particular cryptocurrency for transactions, that can increase demand and drive up its value. However, Dogecoin has yet to gain significant adoption beyond a few online retailers and a small number of businesses that accept it as payment.
4. Risk Management
As with any investment, it's important to manage risk. If you've invested a significant amount of money in Dogecoin, it may be wise to sell some or all of it to mitigate your risk exposure. Cryptocurrency investments are notoriously risky, and it's always a good idea to diversify your portfolio to reduce your overall risk.
Reasons to Keep Dogecoin
1. Community Support
Dogecoin has a passionate and loyal community of supporters who love the cryptocurrency for its fun and playful nature. This community has helped drive up its value and could continue to support it in the long term. If you're invested in Dogecoin because you believe in its community and its potential for growth, then you may want to hold on to it.
2. Potential for Future Growth
While Dogecoin's long-term potential is unclear, it's also possible that it could continue to gain momentum and grow in value. Its popularity has already surpassed expectations, and there could be future opportunities for adoption and increased demand. If you believe in the potential for Dogecoin to continue to gain traction and grow in value, then you may want to hold on to it for the long term.
3. Low Barrier to Entry
One of the benefits of Dogecoin is its accessibility. It's easy to buy and sell, and there are relatively low barriers to entry compared to other cryptocurrencies. If you're new to investing in cryptocurrency and want to dip your toe in the water, Dogecoin could be a good place to start.
4. Personal Preference
Ultimately, whether you should sell or hold on to Dogecoin may come down to personal preference. If you've invested in Dogecoin for its fun and playful nature or because you believe in its community, then there may be more to your investment than just potential profits. In that case, it may make sense to hold on to it regardless of its short-term value.
In conclusion, there are valid reasons to both sell and keep Dogecoin. It's important to consider your investment goals, your risk tolerance, and your personal preferences before making a decision. And, as with any investment, it's always wise to do your research and consult with a financial advisor before making any major decisions.