A Complete Guide to Microsoft 365 (Formerly Microsoft Office)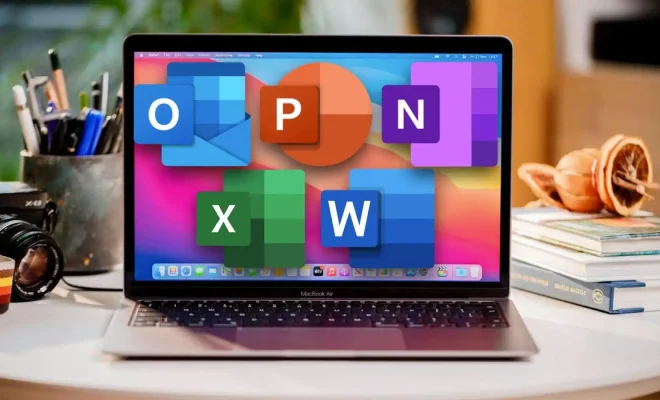 Microsoft 365 (formerly Microsoft Office) is a collection of productivity tools that are designed to enhance the way people work on their computers. From creating text documents to creating presentations, managing emails, and collaborating through team communication apps, Microsoft 365 offers a complete set of tools to cater to every user requirement. Microsoft has always been a pioneer in developing operating systems for personal computers, and Microsoft 365 maintains its legacy of excellence.
In this article, we provide a complete guide to Microsoft 365, highlighting key features to improve your productivity.
Microsoft 365 Subscription Plans:
Microsoft offers a few subscription plans to customers, including home plans, business plans, and education plans. The home plans offer apps such as Microsoft Word, Excel, PowerPoint, and OneNote. Business plans include added benefits like Microsoft Teams, Exchange, and OneDrive for Business, along with advanced security features.
Microsoft 365 Apps:
The Microsoft 365 apps are designed to cater to the needs of modern employees. The most popular apps include:
Word: Word is a word processing application that allows users to create, edit, and share documents.
Excel: Excel is a spreadsheet application ideal for financial analysis, budgets, and personal expenses.
PowerPoint: PowerPoint is one of the most popular presentation software used in schools and businesses, used to create professional presentations with ease.
Outlook: Outlook is an email and calendar application that manages tasks, schedules, and contacts.
OneNote: OneNote is a digital note-taking app designed to record text notes, images, audio clips, and more.
Teams: Teams is a communication and collaboration hub designed for remote teams. It enables video conferencing, document sharing, and file storage, making it the perfect tool for remote teams.
Microsoft 365 Features:
Microsoft provides a range of features to ensure productivity and collaboration for businesses and individuals.
Collaboration: Microsoft 365 apps such as Teams, SharePoint, and OneDrive, enables cloud collaboration and ensures your data is securely stored with easy and efficient sharing capabilities.
Security: Microsoft 365 provides enterprise-grade security features like Multi-Factor Authentication (MFA), Data Loss Prevention (DLP), Compliance Manager, and Advanced Threat Protection to safeguard user data.
Mobile access: Microsoft 365 apps are available on most mobile platforms, allowing you access to your files from any device.
Productivity: Microsoft 365 includes artificial intelligence-driven features that suggest relevant content, and also provides templates, styles, and other formatting options to lessen manual input and improve productivity.
In conclusion, Microsoft 365 is an all-in-one productivity suite that provides everything you need to manage your personal or professional life. The app's modernized features, compatibility, and user-friendly interface keep the user engaged and satisfied. With subscriptions tailored to customers' needs, Microsoft clearly aims towards making work easy, organized, and efficient. Whether you're a student, a photographer, a banker or an entrepreneur, Microsoft 365 is sure to benefit all.