7 Time Saving Strategies for the Flipped Classroom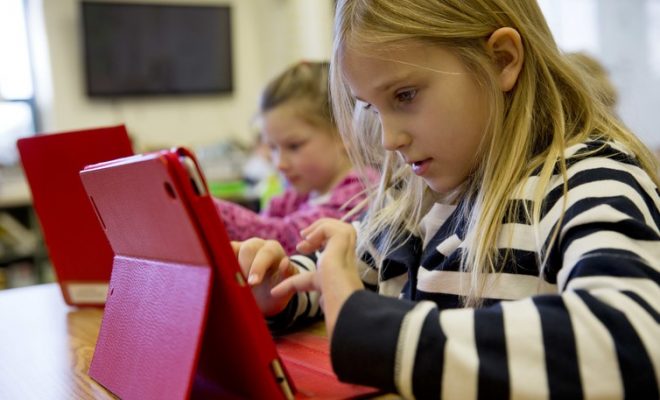 Education is no longer about a teacher standing up at the front of the classroom, lecturing for hours and delivering an endless stream of material to half-listening, unlearning students. More schools are now incorporating the system of the "flipped classroom," a revolutionary teaching model that helps teachers spend less time lecturing and more time teaching in a way that will be meaningful.
However, it can be time-consuming to flip an entire classroom all at once. Many teachers avoid this transition out of fear that it will waste too much precious educational time. Here are some wise time-saving strategies to help you make the most of a flipped classroom. 
Don't flip all at once- Find moments that are easily flipped, and change them one at a time. Don't try to flip every lesson and every assignment at the very beginning. Just flip one lesson or learning activity at a time. This will help you gauge your students' success and the overall success of your newly flipped lesson.
Review your learning outcomes- This will take some time in itself, but review your learning goals and make sure that each lesson is meaningful. If you find yourself trying to flip lessons that don't add value to your teaching, you'll end up wasting more time than is necessary by teaching unnecessary material.
Do less- When you're flipping your classroom, don't try to incorporate every single teaching strategy. You wouldn't use seventeen teaching strategies at once while lecturing, so why would you do it in the flipped classroom? If your students don't respond well to games, or if you don't like them, don't use them. Trying to cram too many activities into one flipped classroom is a waste of time.
Employ self-grading- Consider having students grade themselves. This will allow them to be actively engaged in the feedback process and save you time in having to score them on their activities at the end of the day.
Actively engage– Even better than having students grade themselves? You grade them, but while they are still actively involved in the learning process, not after. This doesn't have to be extensive. As students are working, wander around and jot down a simple note to help you keep track of how students are progressing through the material. This will save you time and also help you maintain accuracy.
Incorporate scaffolding activities- Rather than having students engage in an extensive series of seemingly unrelated tasks, have them work at activities that build upon each other. Whenever possible, use games or tools that acknowledge student's progress and build or decrease the difficulty level based on their level of skill.
Review constantly, but briefly– Don't save review activities until right before a test. Instead, incorporate activities, such as review bell ringers, that take only a few moments of their time but help them address everything they have already learned at the beginning or end of each day. This will help save time in the long run; students will retain more information and be able to progress to new material more quickly.