7 Must-Have Ergonomic Upgrades for Your Home Office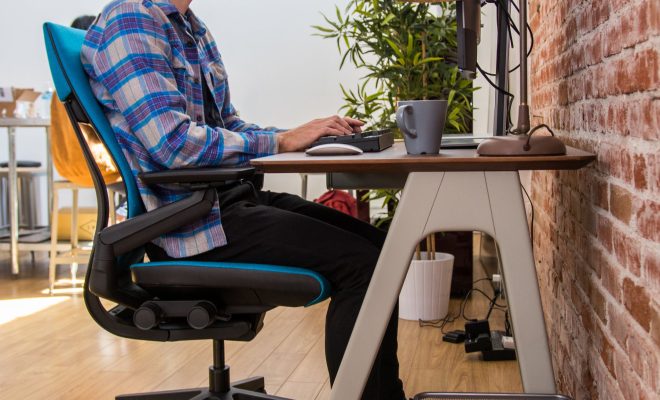 In the era of digital nomads and telecommuting, a home office has become an integral part of our homes. An ergonomic workspace is pivotal in promoting comfort, boosting productivity, and preventing work-related injuries. Here are 7 must-have ergonomic upgrades for your home office.
1. Ergonomic Chair: Investing in a good quality ergonomic chair is paramount as it supports your posture while working. It should be adjustable to perfectly align with your height, have a comfortable seat with good depth and width, provide back support, and also armrests ensuring less strain on your neck and shoulders.
2. Adjustable Desk: Just like the chair, an adjustable desk complements a perfect sitting position. It must let you sit or stand as per your comfort while maintaining the correct posture, where your elbows are in line with the keyboard and your eyes at the same level as the screen.
3. Keyboard and Mouse: Ergonomic keyboards and mouses can reduce the risk of repetitive strain injuries. They allow your hands to stay in a more natural position rather than forcing them into uncomfortable angles.
4. Monitor Stand or Arm: A monitor stand or arm lets you adjust your screen height and angle so that you don't have to hunch over or tilt your head to see clearly. This minimizes strain on your neck and eyes.
5. Lightning: Good lighting is vital to protect eyestrain during long hours of work thus make sure to have ambient light along with a dedicated desk lamp.
6. Footrest: A footrest helps maintaining an appropriate posture, it allows you to rest your feet comfortably when they don't reach the ground after adjusting the chair at an appropriate height for desk work.
7. Noise-Cancelling Headphones: In a busy household, it's crucial to stay focused on tasks without any distractions from surrounding sounds. Noise-cancelling headphones can bring calmness to your workspace enhancing focus and productivity.
Remember that ergonomics isn't 'one size fits all.' What works wonders for one person may not work for others. Always customize these ergonomic elements according to your comfort, because ultimately you want to create a space where you can be productive, comfortable, and happy!