7 Google Translate Mobile Features You Must Know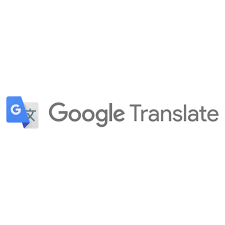 Google Translate is the most prominent translation application worldwide and has been in use for years. It is highly useful for anyone who needs to communicate in a foreign language or translate text from offline or online sources. As mobile devices possess the majority of internet traffic, Google Translate has a lot of updated features that are useful to both Android and iOS users. In this article, we will highlight seven Google Translate mobile features that you must know.
1. Live Translation
The live translation feature of the Google Translate mobile application allows users to quickly convert any text or image instantaneously. Simply open the camera app, direct it at the text you wish to translate and voila! Google Translate will instantly translate the text into the language of your choice. This feature eliminates the need for copy-pasting text, which makes it faster and easier.
2. Conversation Mode
This feature allows you to translate speech in real-time between two languages. It's great for conversations, especially in foreign countries.
3. Offline Translation
The offline translation feature is a great benefit for people who frequently travel to countries without a reliable internet connection. It enables users to download specific languages onto their mobile device to ensure translation is still possible even in an offline location.
4. Handwriting Recognition
Another impressive feature of Google Translate's mobile application is its handwriting recognition service. If you don't know how to pronounce the word in the language you want to translate, you can draw the word with your finger on your mobile screen, and Google Translate will convert it into a text form translation.
5. Phrasebook
The Google Translate phrasebook is a feature that allows you to save and view your most frequently-used phrases, which makes it faster to send texts or have a quick response when in conversation.
6. Sound recognition
Google Translate detects sound and transcribes it to another language to make translations better and more accurate. For instance, you can read the lyrics of a song in another language and have the melody play, which helps you learn and remember how to spell the lyrics correctly.
7. Pronunciation
The pronunciation feature is particularly useful when you're learning a new language or attempting to teach someone else. You can click on the speaker icon next to the word you want to learn, and Google Translate will pronounce the word for you. This feature also provides various pronunciations of one word and helps you speak like a native speaker.
In conclusion, these are just a few of the several features worth noting in Google Translate's mobile application. These features enhance the translation experience for customers globally. Therefore, if you're planning to use Google Translate's mobile application for a specific task or on a daily basis, these features will undoubtedly help create a more optimal experience.