Can You Use a DSLR as a Webcam? Yes – Here's How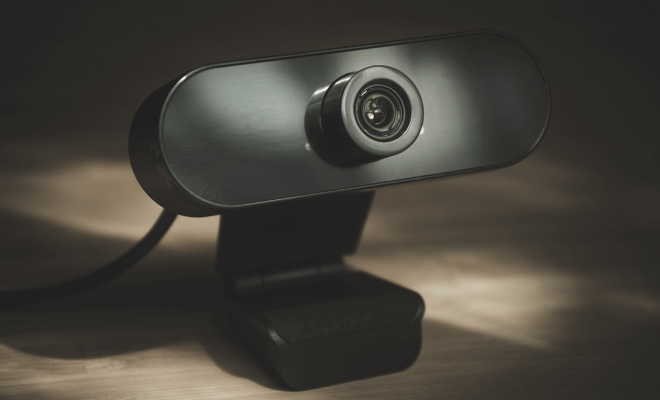 Video conferencing has become the norm in today's digital environment. Meetings, virtual interviews, and online classes have made having a reliable webcam an essential part of our daily lives. With the rise of remote work, the need for high-quality video communication has become more crucial than ever. While webcams can be sufficient for most applications, they usually lack the image quality and flexibility of DSLRs. So, can you use a DSLR as a webcam? The answer is yes, and this article will guide you through the process.
Why Use a DSLR as a Webcam?
DSLRs are known for their superior image quality, depth of field, and ability to capture low light situations. They produce images with better color accuracy and higher resolution than most webcams. Additionally, DSLRs offer an extensive range of lenses that provide increased flexibility and options for framing the shot. Using a DSLR as a webcam can make a significant difference in your video conference calls, virtual meetings or even live streaming.
What You Need to Use Your DSLR Camera as a Webcam
– DSLR Camera with HDMI out port
– HDMI to USB Capture Card or HDMI to USB Video Capture
– USB Cable
– Camera Power Adapter
– Tripod or other camera stand
Step-by-Step Guide to Using a DSLR as a Webcam
Once you have all the necessary gear, it's time to set up your DSLR as a webcam. Follow these steps:
1. Connect the Camera to the Capture Card
Connect your camera's HDMI out port to the HDMI to USB Capture Card or HDMI to USB Video Capture device using an HDMI Cable.
2. Connect the Capture Card to Your Computer
Connect the USB end of the Capture Card or Video Capture device to your computer. Make sure the device is recognized by your computer and installed correctly.
3. Set Up Your Camera
Set up your camera on a tripod or another stand as close to the computer as possible. Make sure the camera is centered and focused on the subject correctly.
4. Choose Your Camera in Your Video Conferencing App
Choose your camera in your video conferencing app's settings. Most apps allow you to select your camera device, and your DSLR camera should appear in the options.
5. Adjust Your Camera Settings
Now, you need to configure your camera settings to suit your preferences. Adjust the exposure, white balance, and other settings until you achieve the desired output.
Final Thoughts
Using a DSLR as a webcam requires some additional gear and set up time, but it's worth it for the improved image quality and flexibility. By following the steps mentioned above, you can turn your DSLR camera into a powerful webcam for all your digital needs. Ensure that you also have sufficient lighting, proper audio input, and a high-speed network connection to ensure the best possible video conferencing experience.