6 EdTech Companies That are Disrupting Early Childhood Education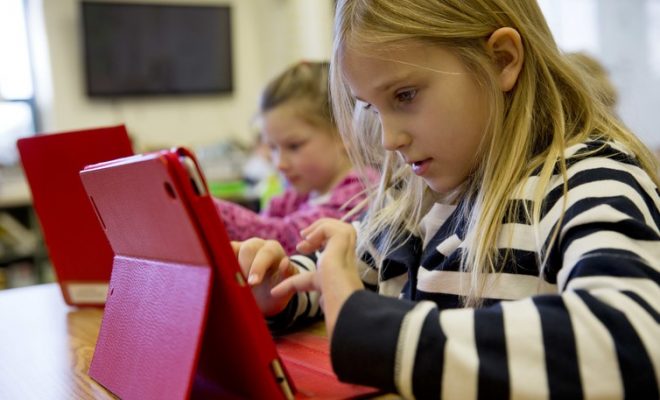 It's never too early to think about the best way to help children learn. Children start learning from birth, and it is important to be able to keep their natural curiosity alive while encouraging new skills. Here are six edtech companies that have tried to harness the spirit of youth, and disrupt early childhood education for the better.
Coding may seem like a challenging concept best left to students in high school or college. Future League, however, thinks otherwise and instead offers coding, robotics, and engineering workshops for grades K to 8. Through the lessons, children learn important skills and complete impressive projects. This company is proving that even at the age of five, engineering is a subject that can be learned.
Another engineering-focused company is Camperoo which offers workshops primarily for children aged six to ten. It focuses on developing skills such as creativity, team work, and design thinking. As children age, they can move on to more specific programs through the company that focuses on robotics, coding, and gaming.
With programs designed for children as young as six, Byteknack is a company that uses online interactive storybook systems. Through these systems, children learn computer science, programming, and computational thinking. One of the main components of the company is an iPad app called Logicland. This app included multiple levels of activities and puzzles that reinforce logic and critical thinking. Byteknack is also notable because it has a focus on encouraging more girls to become interested in STEM subjects.
Parents want the very best for their children and can often agonize over each decision that impacts their child's life. This is especially true when it comes to education. From choosing a preschool, a kindergarten, or a tutor, it can be overwhelming to sift through reviews and recommendations and find one that fits with your child. Noodle is an education website that helps families choose the right place for their child. They have a large database of services that span across the country. While its main focus at the moment is larger cities, it is an ever-growing company that hopes to be able to help more families in smaller communities.
Math can be a tricky subject for a lot of students. Concepts can be hard to grasp during class, and at home, parents might not be able to help their children with homework accurately. Matific is a company hoping to change this. It focuses on grades K to 6 and uses hands-on, interactive games to help students learn math concepts. Their worksheets are linked to the standard curriculum so that students can easily find additional help with what they are currently learning in class.
Speakaboos is a company that has designed an app to promote reading through tablets, iPads, and computers. Their content is more than just eBooks. Instead, there are interactive stories that include narration, vocabulary building, and even animation. Their target audience is children aged two to six.
Did we miss any?