29 of the Best Flipped Classroom Apps for High School Teachers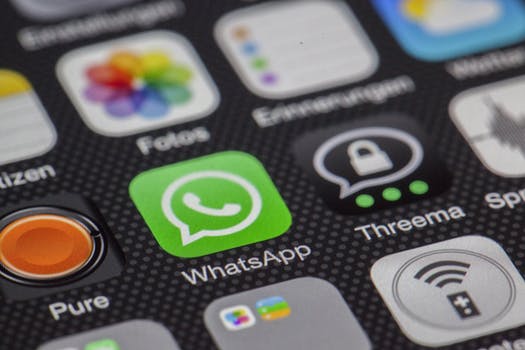 At last count, there were over 80,000 educational apps available to teachers. There are apps for everything: literacy, STEM, productivity, audiovisual, etc. There are apps which improve accessibility for students with different learning challenges, i.e. text to voice, voice to text, etc.
While many of these may be a dream come true for educators, the dizzying array of choices is also a nightmare. Teachers just don't have time to filter through thousands of apps to find the one that works best for the needs of their students. To help, we started to create curated lists of the best apps in a variety of education related categories. In this installment, we will present the best flipped classroom apps for high school teachers.
PlayPosit– Allows you to create interactive videos for your flipped classroom.
EdPuzzle– Create excellent videos for your flipped classroom. Comes with amazing editing tools.
Screencastify– Screen recording tool that creates dynamic videos for the flipped classroom.
TES Teach with Blendspace– Develop basic videos for your class. Unfortunately, it does not allow you to create interactive videos.
Verso– Allows you to elicit feedback from the students in your flipped classroom. Easy to use.
ClassFlow– Allows you to create dynamic presentations and assessments for your flipped classroom.
Prepmagic– Provides students with science simulations that promote learning.
Codecademy– The site contains a large cache of science simulations.
Khan Academy– With over 40,000 interactive Common Core aligned practice questions and over 10,000 videos and explanations in math, science, and more, Khan Academy is the perfect app for students of all ages to study.
Edheads– Awe inspiring simulations deliver superb science content.
PhET Interactive Simulations– Large repository of science and math simulations.
NOVA– Amazing science videos that would be perfect for the flipped classroom.
Redbird Mathematics– Adaptive math resources for flipped or blended classrooms.
K12 – Online learning for K-12 learners.
Memrise – Online learning platform.
Duolingo – Free access to online language learning.
WizIQ – Elearning resources.
Mingoville – Learn English online.
Sophia – Online learning platform for learning new skills.
Spongelab– An online learning community for the field of science.
eduFire – A learning community that happens to be online.
BenchPrep – Online test prep.
Magoosh – Online test prep in the form of a personal tutor.
Ted-Ed– Premade educational videos that can be used as supplemental instruction.
BrainPOP Jr.– Quality educational videos a blessing for teachers.
Brightstorm– Video lessons for kids who need help with their homework.
Matygo – A solution for flipping your classroom.
HippoCampus– Presentations and lectures that can serve as supplemental instruction.
Virtual Nerd– Video tutorials that can help you flip your math classroom.
Did we miss any? If so, list them in the comments section below.