5 Best Free Presentation Software Programs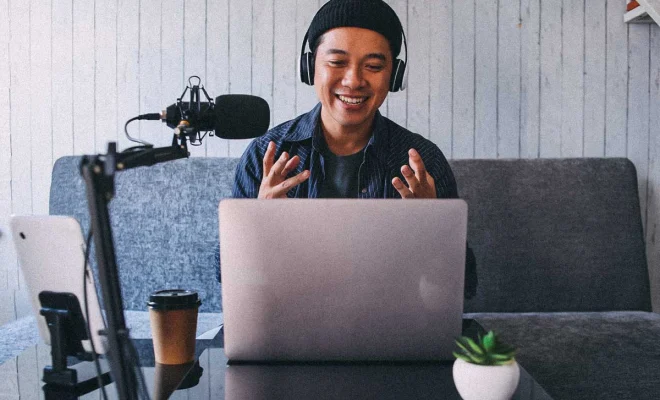 Creating an engaging presentation that captivates the audience's attention is key to delivering a successful presentation. However, not everyone can afford expensive presentation software programs. That's why we have compiled a list of the five best free presentation software programs that you can use to make your visuals more impressive.
1. LibreOffice Impress

First on our list is LibreOffice Impress. It's a free counterpart to Microsoft PowerPoint and comes equipped with all the necessary tools to create presentations. It provides a similar interface to PowerPoint, including slide layouts and design templates that can be customized to suit your needs. You can add images, audio, and video files to your presentation, and it also allows collaboration with others, making it an ideal choice for joint presentations.
2. Google Slides

Google Slides is a free web-based presentation tool, available through Google Drive, that allows users to create, edit, and share presentations online. It's a great option for those who need to collaborate with others on a presentation or work on it from different devices. With Google Slides, you can add text, images, videos, and even diagrams to your slides, and you can also sync your presentation with Google Docs and Sheets.
3. Canva
Canva is known for its design tools, but it also offers a fantastic presentation software option for those who want a visually appealing presentation. It provides templates for different industries and topics, allowing you to select the one that suits your presentation theme, and you can customize graphics, fonts, and colors as per your preference. Canva is ideal for entrepreneurs, business owners, and educators who want to create professional-looking presentations without spending too much time designing them.
4. Prezi

Prezi is a popular software for those who want to create an engaging non-linear presentation. It includes zooming and panning tools that allow you to present your content in a dynamic, story-telling format. It's ideal for creating presentations that tell a story, and it comes with a plethora of templates you can use to start your presentation. Prezi also offers a free trial that allows you to use advanced features for a limited time.
5. Apple Keynote

Apple Keynote is a free software available for macOS users that offers a range of unique features that are not found in other presentation tools. It provides beautiful templates, high-quality graphics, and the ability to easily integrate charts and diagrams from Numbers and Pages. Keynote also allows seamless integration with other Apple products, making it an excellent choice for Apple users.
In conclusion, there are plenty of free software options available to create engaging presentations. These software options provide features such as collaboration, customization, and storytelling abilities, giving you the tools to create presentations that will impress your audience. Whether you are an entrepreneur, educator, or a student, there is a presentation software out there that suits your needs.