4 Ways That Modern Edtech Supercharges the Teaching and Learning Process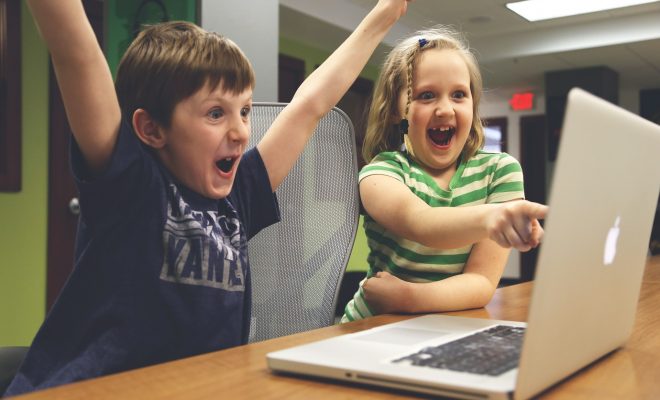 In 1972, Michael Solkolski invented the scantron machine and instantly revolutionized the education field. Educators immediately took note, as it cut their grading time down by as much as 99%. For instance, imagine you are a social studies educator that teaches six sections of U.S. History, with thirty students in each class. If you gave a test with fifty multiple-choice and true/false questions on it, that means that you would need to grade one hundred and eighty papers and nine thousand questions by hand. It would take you an entire weekend, working 8 hours a day to grade everything.
However, with, scantron machine, you could grade all of those questions in less than ten minutes. Talk about a major difference. In this day and age, edtech is still performing the same fantastic feats, just with another generation of devices and applications. It makes you wonder, how are today's technologies helping educators? Well, you don't have to wonder anymore, because we decided to write an article discussing just that. In this article, we will discuss the ways that modern edtech supercharges the teaching and learning process.
Progress assessment
Digital systems can produce detailed reports about a learner's academic performance. Grading diagnostics can look at a learner's progress in one subject so that educators can get a better concept of overall academic progress. A learner's progress is measured in real-time so that educators can see which learners are falling behind and give them extra tutoring or feedback to improve their performance.
Additional materials
Historically, educators were limited in their networking opportunities to a few of their colleagues within the school or at other school districts. Today, educators can save time and gain more resources because edtech allows for easy sharing of ideas and curricula between educators anywhere. It no longer matters whether an educator is across the building or the world, because concepts, lesson plans, and learning content can be shared at any time. Educators can have access to more lesson plans and teaching resources to help them go more in-depth about a subject.
By providing their lesson plans and recordings of teaching techniques, educators can get feedback from other educators. This can help an educator to improve their effectiveness for even greater levels of learner success. By enabling educators to collaborate with others, edtech facilitates an educator's personal development.
A stronger collaborative relationship with learners
Today's apps allow educators to achieve greater levels of collaboration with their learners and the community. Hands-on experience and learning about how things work is of increasing importance to a learner's education. For instance, rather than trying to find a local physician who can lecture to high school learners about the importance of physical activity and its benefits on the body, educators can conduct a digital collaboration and utilize interactive apps so that a doctor from anywhere in the world can show learners real-time electrocardiograms, images of blood flow through the body and increased athletic, academic performance.
Cultivating a sense of excitement about learning
No matter the age of the learner, being exposed to the same type of instructional method can lead to boredom. This is the point when the benefits of edtech for educators and learners intersect. Edtech allows educators to vary their methods of instruction. In a chemistry class, learners can be shown what happens when potassium and water are mixed, without the educator having to put anyone in harm's way. Next, a digital simulation of the movement of electrons between the elements can be shown as a visual display, while the educator's words in the background break down what is going on throughout the chemical reaction.
This sort of learning not only keeps learners awake following the lunch hour, but it also helps educators to spark their learners' interest in ideas that were traditionally complicated to explain using only diagrams, printed books, or words.
Can you think of any additional ways that modern edtech supercharges the teaching and learning process?