35 of the Best Apps for Kids in the Seventh Grade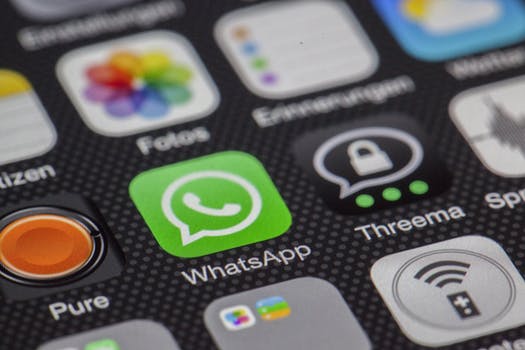 At last count, there were over 80,000 educational apps available to teachers. There are apps for everything: literacy, STEM, productivity, audiovisual, etc. There are apps which improve accessibility for students with different learning challenges, i.e. text to voice, voice to text, etc.
While many of these may be a dream come true for educators, the dizzying array of choices is also a nightmare. Teachers just don't have time to filter through thousands of apps to find the one that works best for the needs of their students. To help, we started to create curated lists of the best apps in a variety of education related categories. In this installment, we will present the best apps for kids in the seventh grade.
Twiddla calls itself a "meeting platform" where students can collaboratively mark-up graphics, photos, webpages, and uploaded documents. Students may opt to brainstorm on a white canvas or create mind maps as well. 
This very easy-to-use backchannel tool allows teachers to create a chatroom for the class. Students can ask questions, respond to questions, have collaborative discussions, or provide feedback on your lesson. The site also has a polling feature.
This tool, created to teach kids to code, has incredible graphics to visually engage kids as they learn.
Text-based coding makes for an edifying learning experience.
Students learn how to code, by learning to solve problems. Use this tool and watch your students critical thinking skills go through the roof.
Adds hip hop music to students' language arts learning.
Provides students with engaging grammar tips and tutorials.
Provides resources to students who ae interested in sharpening their writing skills. Won't necessarily help reluctant writers.
A website that lets users design cool new stuff.
Provides projects that inspire kid's curiosity and creativity.
Provides users with an extensive collection of DIY projects.
First-class site for science games and investigations.
Infuse your lessons with materials from the CAS.
A teacher-geared site that provides teachers with the steps for research-based science instruction.
Well thought out science curriculum and experiments. 
For middle and high school students, this app helps navigate the world of relationships. Comic book-style stories guide students through common social situations. Modules with quizzes help students assess their progress. 
An app that works for students from Kindergarten all the way through college. Calm has features like breathing exercises, meditations, and modes to help with falling asleep.
Promotes deep math learning and employs a social approach to critical thinking and problem-solving.
Sophisticated graphing calculator with math scenarios and simulations that encourage students to collaborate.
Helps students to master advanced math concepts while having fun.
This language learning website and its supplemental apps are popular with educators because it is a gamified educational tool. Students can compete with one another and track their progress.
This website makes mastering grammar (such as the parts of speech) fun. The website includes books, videos, quizzes, and games. It also has apps students may download.
The app, Gus on the Go, helps children learn thirty languages by using familiar classic stories. Plus, it includes games and interactive lessons.
By encouraging children to play games and earn stickers, this app teaches kids how to speak, write, and read over 200 words in Mandarin. The app also includes lessons and music videos to make the lessons even more fun.
The award-winning Brush of Truth app is a hit with children 8 to 12 years of age. In this app, readers must make choices that influence the story's outcome. This interactive choose-your-own-story will excite reluctant readers.
This unique app features a collection of starter questions to help students and teachers begin problem based learning activities. Each starter question also contains links to other resources to help students work to solve the problem in a real-world way.
Provides students with science simulations that promote learning.
Well thought out science curriculum and experiments.
This app is a free Q&A for learners with specific questions in mind. Like HelloTalk, HiNative connects users with native speakers to receive feedback on written work, ask contextual questions, receive instant and accurate translations and, with the audio feature, check pronunciation.
When you think language-learning edtech, Rosetta Stone is probably the first brand that comes to mind. We've all seen the commercials and walked past pricey bundles of Rosetta Stone courses. But did you know they've got an app perfect for learners-on-the-go? This pocket-sized approach with a built-in guide book has everything that makes the original version successful; industry-leading speech technology, images, customizable settings, and opportunities for repetition, repetition, repetition.
A simple app designed to help young people with autism express their emotions, Autism Xpress uses a feeling finder and games in a fun and easy-to-use package.
Be part of one of the most significant space expeditions. Though VR technology, students can have a front seat in this documentary style app. This award winning app is pushing the possibilities of VR as an educational tool
See the globe from new unseen angles. Motion detection and zooming capabilities will make geography more interactive.
With this app, students walk inside of the shoes of a Muslim woman, an Aboriginal man, or an Indian student for a week. They experience some of the racism that these groups encounter every day in Australia. The spot on depictions of racist incidents is uncanny. Even if you are working with American students, they will quickly see the parallels that exist between the manifestations of racism in both countries.
Ever struggled with over using certain words when writing? Or maybe messing up the grammar? GradeProof will go through your essay and come up with suggestions how to fix the problems. It will also check for plagiarism so if you accidentally wrote something a little too much like that Wikipedia article you used as reference it will help you fix it. @gradeproof
Did we miss any? If so, list them in the comments section below.