25 of the Best Apps for Kids in the Fifth Grade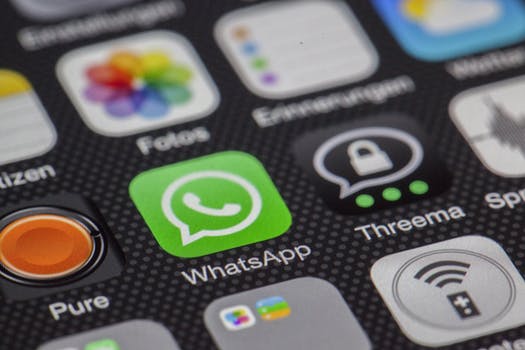 At last count, there were over 80,000 educational apps available to teachers. There are apps for everything: literacy, STEM, productivity, audiovisual, etc. There are apps which improve accessibility for students with different learning challenges, i.e. text to voice, voice to text, etc.
While many of these may be a dream come true for educators, the dizzying array of choices is also a nightmare. Teachers just don't have time to filter through thousands of apps to find the one that works best for the needs of their students. To help, we started to create curated lists of the best apps in a variety of education related categories. In this installment, we will present the best apps for kids in the fifth grade.
Like Inform 7, General Assembly Dash focuses on the coding languages that are relatively easy to learn (HTML5, CSS, and JavaScript). These are all used to create websites, something that all programmers should be able to do. The projects you create for them are challenging enough without pushing you to the point of quitting. They do not have online tutorials, and the community is relatively inactive (unlike the other apps).
Social media has become pervasive in today's culture, and while platforms like Twitter and Instagram can lead to more harm than good for most youth, social media can be used to an educator's advantage. Edmodo provides a platform for students and teachers to engage in collaborative projects that help to foster creative thinking skills. It is a tool that can be used to bring students' ideas together.
This unique interactive novel introduces your children to the art of storytelling in a way that is sure to engage their interest. They can make choices in the direction of the story to try to protect the main character Roland in his ongoing adventures. 
Reading webpages, emails, and texts can be hard for dyslexic students. However, many text-to-speech apps sound mechanical and feel clunky. Natural Reader has a nice, natural-sounding voice that can read a variety of documents. 
The award-winning Brush of Truth app is a hit with children 8 to 12 years of age. In this app, readers must make choices that influence the story's outcome. This interactive choose-your-own-story will excite reluctant readers. 
Geared toward children from kindergarten through grade 12, this app improves communication by letting users choose single words or combine words to form sentences to express their emotions, thoughts,          and needs. The award-winning app is a top app for developing language and speech and is available in English, French, and Spanish. It's excellent for individuals with Autism, Down Syndrome, Cerebral Palsy, and other diagnoses.
This app was created by a certified Speech-Language Pathologist and has an A+ in educational value on CommonSenseMedia.org. It aims to help children and adults learn to talk and improve their pronunciation. The first letter, "p", is free, but users must pay for each additional letter or to upgrade to the Pro version.
Educurious is a website with supplemental apps that aims to turn students into "developing experts" by connecting them with real-world mentors. The site includes Common Core aligned curriculum that works to include 21st century technology, problem based learning skills, and connections with experts
SolidWorks Apps for Kids is a brand-new tool that gives kids the opportunities to design, build, and print 3D models. This app is geared for elementary and middle school students with the aim to introduce them to engineering tools, like CAD, in a new fun way.
Inscrutables is a fantastic website with multiple teaching tools for engineering. The website includes several projects and lesson plans for teaching engineering with fun, hands-on activities. This online forum began in the MIT Media Lab and has hundreds of creations organized by grade levels and subject areas like engineering, robotics, design, and more.
Helps students learn the life cycle of plants by allowing them to grow their own plants.
This app teaches kids key coding concepts, delivers personalized daily activities, and adds new content monthly.
Kids learn to code by helping a robot get the fuel he needs to return home.
Kids build their own robots through code can use them to fight their friends robots online.
This resource app teachers kids problem solving, self-control, planning, and task persistence. Users laugh and learn as they help a Sesame Street monster friend calm down and solve everyday challenges.
This communication app helps students speak and pronounce their sounds more clearly.
HelloTalk is an interactive language app like no other. With over 100 languages to choose from, including Japanese, Korean and Chinese, HelloTalk connects users with native speakers for real practice and personalized tutoring support. With HelloTalk, you're not just memorizing flashcards and spelling words, but practicing intonation with human help at your fingertips. Native speakers are available to answer any questions learners have throughout the process. Additionally, the text-to-voice feature allows users to listen to the audio of texts they've sent or received for constant language improvement and understanding. HelloTalk: the app that talks back.
Quizizz is similar to Kahoot!, but students can compete at their own pace. Fun avatars and memes make up for the lack of fast-paced competitiveness. You can play a live game or assign it as an engaging homework assignment.
To help children with autism deal with everyday chores and situations, it is useful to allow them a safe space to practice. AutisMate provides common scenarios that children will encounter in real life, but in a controlled, technical setting, so that they can get used to new routines.
An excellent example of gamification in action, If… helps children aged between 6-12 years develop the skills that lead to emotional intelligence. Parents and teachers can view reports on a student's progress, potentially opening further productive conversations and opportunities.
Provides students with podcasts on various tops, from language acquisition to general issues. The podcast can be delivered in whatever language you desire.
Explore the tomb of the legendary Egyptian king and get lost in the secret chambers full of hieroglyphics and treasures
Made for younger students, this immersive flashcard game teaches students words while bringing it all together with some colorful animal friends
Students learn more about the world around them. They learn about various cultures, music, foods, etc., all while having fun.
This app allows students to view photos from around the world at various periods of history.
Did we miss any? If so, list them in the comments section below.