How Edtech Can Help Increase Your University's Graduation Rate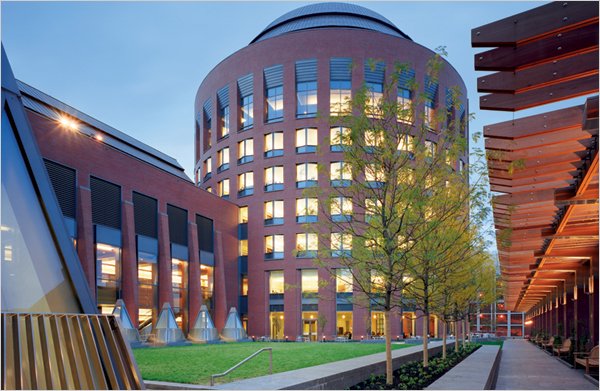 The college classroom often maintains the status quo of traditional teaching tactics, but there is a high likelihood that a shift toward edtech could be useful. Universities haven't often considered the value of retaining their student population year over year. In fact, few of them have even considered what the driving forces behind their low retention and graduation rates could be. With the push toward edtech, your university may suddenly be more likely to increase their graduation rate.
How is it possible that instituting more technology in the classroom could lead to better student success? Here are a few key ways that colleges are making use of the developing technology.
Data analytics reveal the trends.
Some professors and courses are more likely to cause students to fail than others. This statement is true for practically every university and college around the world. However, most schools have never stopped to consider how these cumulative failures may affect the overall graduation rate at their institution. Edtech allows administrators to view the data on student failures, ultimately revealing surprising trends. Understanding these trends is essential to start coming up with a solution to the high dropout rates among college students.
Colleges can offer support that lowers dropout rates.
Once the trends are clearly established, the school can start to pinpoint early warning flags that a student may fail their current course load. Edtech is making resources more available than ever before. It only makes sense that higher learning would start to institute some programs that are compatible with smartphones, laptops, and tablets. Students can access these programs and materials at their own convenience which gives them ample opportunity to boost their GPA and stay in school.
Edtech can help to offer better online courses.
It's no secret that many adults want to go back to school but lack the time to maintain a traditional schedule. Offering courses online can help to make earning a degree more convenient than ever without sacrificing the quality of education. Edtech can help to create personalized online courses that guide students through the material at their own pace from the comfort of their own home. These classes can even incorporate social opportunities with message boards, class discussions, and more.
Students can set their own schedules.
How much administrative time is eaten up by helping students to select their own courses each semester? Edtech could take over some of these responsibilities by allowing students to view all timing and course options, roommate situations, and other common administrative difficulties. When students take responsibility for their own schedule, they are more likely to make a commitment and follow through. The classes will take place at their convenience, making it more likely that students will ultimately graduate with their class.
Overall, edtech can certainly help to change the face of education at the university level. Graduation rates could steadily improve with continued exposure to this technology. It starts with understanding the trends that professors see playing out each semester, but that isn't where it ends. With access to more materials and online classes, students have every opportunity to complete their degree.
With all of this assistance right at their fingertips, universities can really capitalize on these features to improve their overall graduation rates.