The Tech Edvocate's List of the 20 Best Teaching and Learning Apps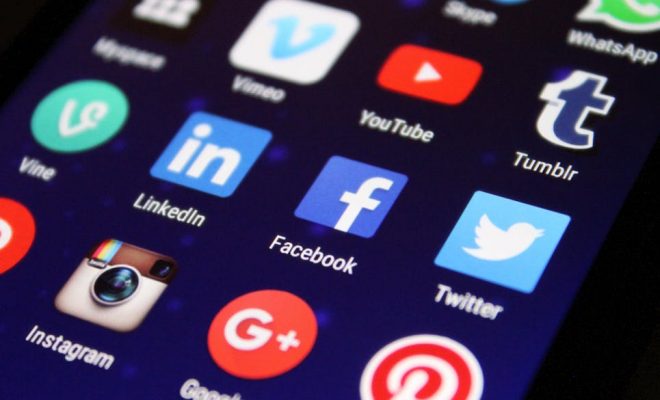 *The Tech Edvocate is pleased to produce its "Best of the Best" resource lists. These lists provide our readers with rankings for edtech related blogs, twitter accounts, influencers, products, etc. These lists are meant to be fluid, and for that reason, they are regularly updated to provide up to the moment information.*
Technology is changing the way we teach and learn at a rapid speed. While it's still as relevant as ever to step away from the screen and learn through hands-on experiences, there are things you can teach and learn using apps that will greatly enhance the experience. Here are 20 of the best teaching and learning apps for 2017.
Learning languages can be a challenge for both young and old, but thankfully apps such as Memrise are here to help make it a whole lot easier. With more than 15,000 ratings in the iTunes store, Memrise is as good as it gets. @memrise
Whether you're teaching an eight-year-old, or a twenty-eight year old about the countries of the world, this is the no.1 geography app. Stack the States is also available if you're teaching US geography. A great way of making geography and learning about the world more fun!  @DanRP
There was a time when you needed to hire a private tutor to walk you through the math problems you couldn't solve yourself. Thankfully, those days are over! Now you can snap a photo of a problem, and Photomath will solve the problem for you and break it down into steps, explaining exactly what you need to do to solve similar problems. This app makes me wish I had been born twenty years later just so I wouldn't have had to suffer through high school math without it! @photomath
If you're an elementary school teacher struggling with interesting your students in math, this could be the app you've been waiting for. Cupcake lets students run a cupcake business and suddenly doing the math is about keeping the business alive, instead of writing numbers on a piece of paper. The best part? Motion Math has many more games suitable for students in kindergarten through to grade @motionmath
It feels like the most obvious app on the list, but then that's just why it made the list. Taking notes in class has never been easier. Instead of ten messy notepads (which you might misplace), you have it all in place and can easily share information with others, add images, drawings, recordings, graphs…you name it. @evernote
The periodic table comes alive with the Periodic Table app from the Royal Society of Chemistry. You set what level you're at and the table will share relevant information about the different elements. Elementary my dear Sherlock, Elementary. @RoySocChem
If you're teaching a child to read this is the app of all apps and comes with the awards to prove it. What's more, the app also offers stories and games that help develop other skills and increase children's knowledge about everything from Egyptian pyramids to airplanes. @LearnWithHomer
If you aren't a fan of your regular calendar, Studious is the perfect app for you to keep track of homework and exams, letting you know when it's time to start studying! @studious
Simply by taking a photo of the page you need, this app will convert it to a searchable file you can edit. Perfect if you need a scanner on the go. @CamScanner
If you want to make learning a new language more fun in the classroom, or you want to learn a language yourself, this app is one of your best options. What's more, it's free. @DuoLingo
iTunes U offers the world's largest database of free education from Universities, museums and cultural institutions. As a teacher, you can also add your own educational material, create teaching plans, hand out assignments, have class chats and so much more. @apple
If you want to sync and store your files on different devices and in the cloud (or a combination of the two) Dropbox will help you make it happen. You can create shared folders others can access and edit and share documents people can't edit, making it perfect when collaborating on projects, or wanting your students to access certain materials. It's safe, easy to use and their various data plans are reasonably priced (you get 2 GB for free). @Dropbox
Shakespeare is essential reading, but it's not always easy to teach, nor read. The man has remained popular for over 500 years, but the language has greatly changed during those years, which is why Shakespeare Pro is great because "simply tapping on a word will display its definition in context (not just a general definition)." Shakespeare Pro compiles all of Shakespeare's works complete with scene breakdowns, 20 short versions of Shakespeare's plays for younger audiences and THE SHAKESPEARE PASSPORT®, which gives you discounted access to Shakespearean events all over the globe. @playshakespeare
This app allows you to search 1million topics to get quizzed on using flashcards. Some even use the app to learn languages from scratch. You can also create your own flashcards and share content with others. @brainscape
If you're looking to teach math in a fun and engaging manner to kids from grade 1 through to grade 5, Monster Math is an excellent tool to add to your classroom and has scored way above the average ratings for a math app. You can set if you want to use subtraction, addition, division, multiplication, or all four. You can also set the level of difficulty. Their new app, Monster Math 2, is bound to be another success. @makkajai
Ever struggled with over using certain words when writing? Or maybe messing up the grammar? GradeProof will go through your essay and come up with suggestions how to fix the problems. It will also check for plagiarism so if you accidentally wrote something a little too much like that Wikipedia article you used as reference it will help you fix it. @gradeproof
From apps that let you explore the human body, to apps that let you understand the workings of machines, this bundle of ten apps by Tinybop is an amazing asset if you want to teach the little ones about the world we live in. @tinybop
An interactive whiteboard that allows you to explain, well, everything! Animate, add images, use a laser point, add diagrams and equations…you name it! @explainevrythng
Knowji offers a plethora of different vocabulary apps to help students with everything from basic vocabulary to preparing for tests like TOEFL, SAT®, GRE®, ACT® and ASVAB exams. @knowji
This app works as a citation generator for bibliographies, using 50 different source types and more than 7,000 citation styles. Enter the book title and you get the citation in the style you prefer. @EasyBib
Bonus: Lafazi's Word A Day Apps
Whether you want to learn a new word a day suitable for 6th graders, a new word a day in Spanish, or a new word a day in general Lafazi offers incredible apps to increase your vocabulary. @VocabAhead
Conclusion
There are so many great apps to choose from these days that it gets overwhelming. The ones listed here are some of the best and a great place to start. What's for sure is that great apps can make both teaching and learning a lot more fun!