10 Reasons to Become a Google Certified Trainer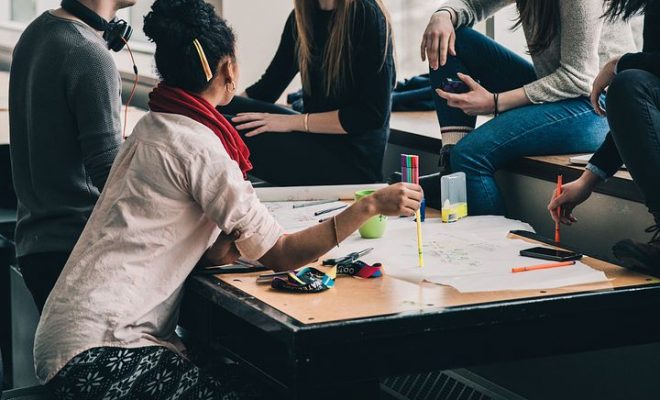 Google Certified Trainers are education professionals who help other teachers successfully redefine learning by integrating technology into their classrooms.
To become a Google Certified Trainer, you must undergo an application process that includes completing a course, taking a skills assessment, and recording an introductory video.
So is the process worth it? Let's take a look at ten reasons to become a Google Certified Trainer.
Gain membership to a community of Google trainers.
Once you earn your Certified Trainer digital badge, you'll join an enthusiastic, tech savvy team of trainers. Together, you'll share ideas and resources that make you better trainers and better teachers.
Build confidence with Google Tools and digital learning strategies.
In the Certified Trainer Course, you'll learn the key features of Google Apps, plus how to meaningfully use technology as an instructional tool. As a trainer, you'll continue to deepen your skills and knowledge, progressing to more advanced technology integration in the classroom.
Become a digital leader.
Google Certified Trainers make a difference not only in their own classrooms, but at the school and district level as well. Through training and coaching sessions, you'll empower other educators to enhance student engagement and learning outcomes using technology.
Get an exclusive look at new Google for Education product launches.
As a Google Education expert, you'll also get a first look at the latest products! This means you'll be pioneering powerful educational tools in your own classroom, then teaching other educators to do the same.
Save paper (and time).
By effectively using technology in the classroom, you'll save reams of paper. And you'll be surprised to learn how much time Google tools can save you as well!
Analyze student data.
With Google's data analysis tools, you'll be able to measure your students' progress better than ever before. This allows you to make informed decisions about what your students need and how you can provide it.
Provide instant feedback.
Google Classroom and other Google tools allow you to provide instant feedback to your students. This type of feedback is much more meaningful to students than feedback received weeks after an assignment has been submitted.
Increase student learning.
As you expertly analyze student data, provide instant feedback, and use technology to increase engagement and motivation, you'll ultimately increase student learning.
Receive visibility in the Google for Education Directory.
After certification, you'll be featured in the Google for Education Directory, meaning schools and organizations can contact you about facilitating a training.
Earn extra income.
By presenting as a trainer, you'll supplement your income with extra cash!
For these ten reasons and many more, becoming a Google Certified Trainer is a wise and worthwhile investment.