10 Edtech Cost Saving Strategies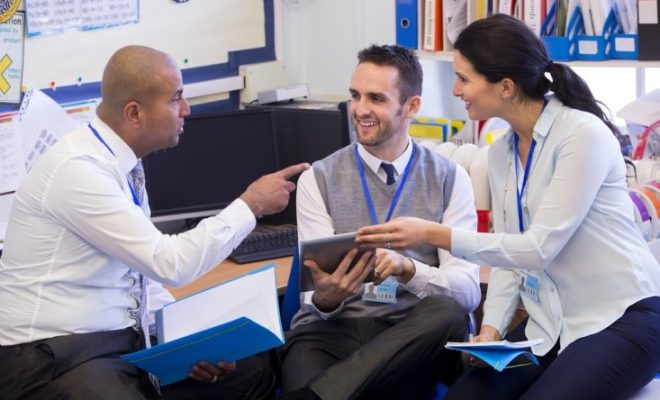 U.S. edtech ventures raised $1.2 billion dollars in 2017, an increase of twenty percent from the prior year. That's good news for innovation of technology supporting education, but it has led to a profusion of products on the market and difficult decisions for the people responsible for making choices about what to spend money on.
The average school district spends a large and increasing portion of its budget on software and technology, between $100 and $250 per child. How can decision makers ensure they're getting the biggest bang for their edtech buck? Here are 10 cost-saving strategies:
Know What Technology and Software Licenses You Already Have
Cost savings on technology starts with an inventory of the systems you have in place, the software you are paying for licenses on, and your expenditures on support. There is no easier way to reduce costs than to discontinue expenditures on technology you're no longer using. One audit of technology in use by a mid-sized school district found, "the district had purchased over 70 different edtech programs, only one-third of which were being used."
Gain Consensus in Technology Choices
Reaching a consensus on technology choices among teachers and administers is not easy, but time invested upfront in understanding user needs and explaining the benefits of the selected system are important. The alternative is the purchase of new technology which will not be implemented in the classroom.
Implement Selected Technologies More Widely
Once you've gained consensus on a technology, implement as broadly as possible across schools and grade levels. Aim to select fewer math programs and fewer reading programs, but to make the most of the ones selected.
Don't Customize Unnecessarily
Many school districts overestimate the difference between their needs and those of other school districts. Customization is expensive and will delay implementation. Use it sparingly.
Take a Total Cost of Ownership Approach
The total cost of technology includes not just the price of hardware and software, but also fees for installation, training and ongoing support. Make sure your calculations weight the long-term costs as well as those paid up-front.
Consider On-Going Training Needs
Staff turnover and the need to refresh the teacher skills can lead to ongoing professional development costs. However, the biggest cost of a system can be lost time and productivity when users don't know how to use a system. Make sure you have an agreed-on price for ongoing professional development when you sign a contact.
Ask for Payment Timing that Matches Your Needs
Does your school have money in the budget which will be lost if it isn't used by the end of the fiscal year? Conversely would it be easier to spread technology costs over time? Ask your Edtech vendors to adjust the timing of payments to meet your needs.
Ask for References
To ensure that a system will perform as expected, ask for references from other school districts of a similar size. Call these districts to understand if the system and support has lived up to vendor claims.
Be a Customer Advocate
Breaking into the market is big challenge in with all the edtech choices available today. Offering your district as a case study example can be of tremendous value for your technology partner. Testimonials are valuable as well. Don't be an advocate for a product you're not happy with, but if you can support a product, ask for a discount in exchange for spreading the word.
Be an Early Adopter
Along a similar vein, being one of the first users of a new edtech system will give you substantial negotiating leverage. Know that you will be trading time for money, as you will be helping the vendor to identify and work out early bugs.