Zoom Alternatives to Make a Free Conference Call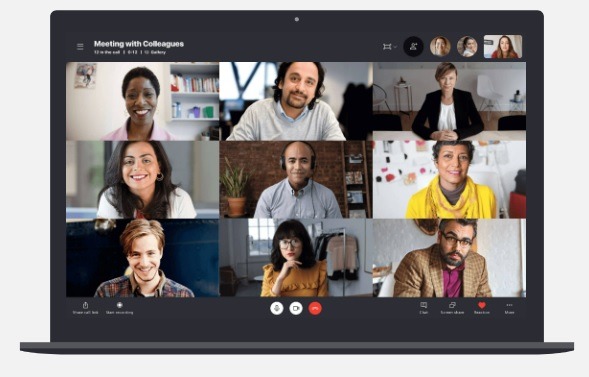 As more people continue to work remotely, videoconferencing has become an integral part of our personal and professional life. Zoom has been one of the most popular videoconferencing platforms that many have been using as it offers free video conferencing and screen-sharing features. However, recently Zoom has been in the news for multiple security breaches which have made users concern about their privacy. Hence, many people are looking for alternatives to Zoom to make a free conference call. Here are some of the best zoom alternatives that you can use for your next video conference:
1. Skype – Skype has been the go-to platform for personal video calls, and if you haven't used it yet, now is the time. It's free to use, and you can make group video calls with up to 50 people, making it a decent alternative to Zoom for those who need to have a large conference call.
2. Google Meet – Google Meet is another alternative to Zoom that offers free video conferencing for its users. It allows up to 100 participants to join a single call for free, and it integrates with other Google services such as Calendar, Gmail, and Drive. The best part is that you can create a meeting room from your Google calendar, and the participants can join the call from anywhere with just a link.
3. Microsoft Teams – A relatively new platform, Microsoft Teams has become the primary communication tool for many organizations. Teams integrate with other Microsoft services such as SharePoint and OneDrive and is a great alternative to Zoom for businesses. It allows up to 250 participants to join a single call, making it a great choice for larger conferences.
4. FaceTime – If you have an Apple device, FaceTime is a great option for making video calls. It's free to use, and it's incredibly easy to set up. The only downside is that it's only for Apple users, so you won't be able to use it for group calls with non-Apple users.
5. Jitsi Meet – Jitsi Meet is an open-source video conferencing tool that offers free and secure video calls without requiring any registration or installation of plugins. It allows up to 75 participants to join a single call, and also offers features such as screen sharing, recording, and chat.
In conclusion, Zoom has been a popular platform for video conferencing, but with growing concerns over its privacy and security, it's always best to explore other options. The alternatives we listed above are great options for those who need to have a free conference call, and they offer various features and integrations that are helpful for businesses and personal users alike.