Zoom Alternatives: Best Free Group Video Calling Services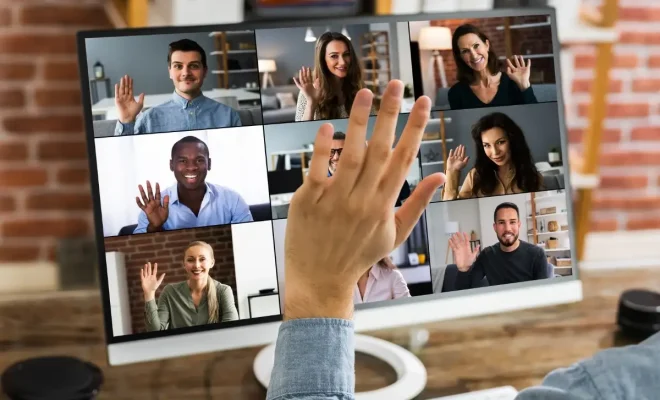 During the recent pandemic, remote communication has become increasingly important. With many people working or studying from home, video conferencing platforms have proven essential for facilitating group meetings and staying connected. Zoom quickly emerged as a market leader, but this doesn't mean it's the only viable option. In this article, we will explore some of the best free alternatives to Zoom for group video calling.
1. Microsoft Teams
Microsoft Teams offers a comprehensive package for both business and personal users. Its free version enables group video calls with up to 100 participants and an unlimited number of 1:1 calls. With its user-friendly interface, seamless Microsoft Office integration, and helpful collaboration tools like screen sharing, whiteboard, and real-time translation, Teams should definitely be considered as a strong alternative to Zoom.
2. Google Meet
Previously known as Hangouts Meet, Google Meet is another top contender among free video conferencing platforms. A Google account is all you need to access this service for meetings of up to 100 participants with a 60-minute time limit. An added advantage is its straightforward integration with other Google apps like Gmail, Calendar, and Drive. Google Meet also supports screen sharing, live captioning, and adjustable layouts.
3. Cisco Webex Meetings
Cisco Webex Meetings is a widely-adopted solution among businesses due to its robust security features. The free tier supports up to 100 participants with a 50-minute limit per meeting. The platform allows screen sharing, virtual background customization, file sharing during meetings, and chat functionality with emojis and GIFs support.
4. Jitsi Meet
Jitsi Meet stands out as an open-source alternative offering end-to-end encrypted video conferences without any time limits or participant restrictions. Users are not required to create an account or install any software – simply generate a meeting room link using their web browser or mobile app and start connecting. Features include screen sharing, chat messaging, and participant management.
5. Skype
Skype is a well-known communication platform that has been around for years. The free version supports group video calls for up to 100 people without a time limit. Participants can share their screens, instant message during the call, and use emoticons and reactions. Skype also has a feature called Meet Now, which allows users to conduct a meeting without downloading or signing up.
Conclusion
As remote work becomes more commonplace, a variety of dependable group video calling services now vie for attention. The platforms mentioned in this article are suitable alternatives to Zoom for personal and professional use alike. While each service has its unique strengths and limitations, the best option will ultimately depend on individual preferences and specific requirements.