YouTube: From Online Dating Site to Global Video Sharing Platform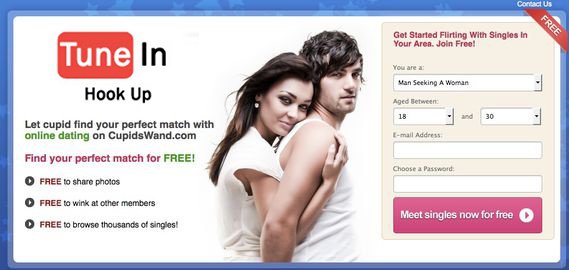 When we think of YouTube, the first thing that comes to mind is an expansive platform for sharing and watching videos. However, few people are aware that YouTube's origins trace back to a completely different concept—an online dating site. In this article, we will explore the fascinating history of how YouTube went from an unsuccessful dating platform to becoming one of the most influential websites on the internet.
The Birth of "Tune In Hook Up"
In February 2005, three former PayPal employees—Chad Hurley, Steve Chen, and Jawed Karim—created a website called "Tune In Hook Up." Their initial idea was to establish an online dating service where users could upload video profiles instead of relying solely on written descriptions.
However, despite their best efforts in developing Tune In Hook Up, the founders encountered numerous challenges. The site failed to attract significant attention or gain traction among users. While it didn't succeed as a dating platform, it did manage to become something much more impactful.
A Shift in Focus
Recognizing that their original concept wasn't gaining momentum, the founders made a crucial decision—to shift gears and reposition their creation as a general-purpose video-sharing website. They revamped Tune In Hook Up into what we now know as YouTube—a name inspired by its purpose: allowing users to broadcast themselves through videos.
On April 23rd, 2005, YouTube.com was officially launched as a user-generated content platform where anyone could share videos with others around the world. Initially focused on personal home videos and amateur clips, YouTube quickly gained popularity due to its ease-of-use and viral nature of shared content.
Explosive Growth & Google Acquisition
Within months after its launch, YouTube experienced exponential growth. By July 2006—just over a year since its inception—the site was serving well over 65 thousand new video uploads per day. The platform's popularity skyrocketed as users flocked to share everything from funny moments and music videos to educational content and short films.
Recognizing YouTube's immense potential, tech giant Google acquired the video-sharing platform in November 2006 for a staggering $1.65 billion. This acquisition further propelled YouTube's growth, providing it with the resources, infrastructure, and support needed to become a global phenomenon.
Evolving into a Video Powerhouse
Under Google's ownership, YouTube continued to evolve rapidly. The site expanded its offerings by partnering with major media companies, introducing advertising options for creators, and launching live streaming capabilities. These developments transformed YouTube into not only a place for user-generated content but also an essential hub for professional creators, artists, and businesses alike.
Over time, YouTube introduced various features like monetization through ads, channel memberships, merchandise shelves, and even original content production known as "YouTube Originals." Today, the platform boasts over 2 billion logged-in monthly active users who collectively watch billions of hours of video each day.
Conclusion
From its humble beginnings as an online dating site called Tune In Hook Up to becoming one of the most influential platforms on the internet—YouTube has come a long way. Its founders' ability to pivot their initial concept towards video sharing revolutionized how we consume and create content today. As YouTube continues to shape digital culture worldwide, it serves as a testament to the power of adaptation and innovation in transforming failure into unprecedented success