Yes, you can use Windows software on a Chromebook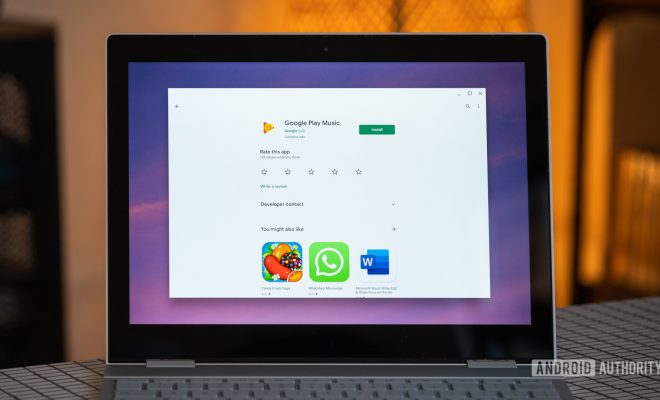 In recent years, Chromebooks have gained popularity as an affordable and user-friendly alternative to traditional laptops. These lightweight devices run on Google's Chrome OS, which is designed to be simple, fast, and cloud-based. However, one of the common concerns among potential Chromebook users is the limited software options compared to Windows devices. If you're wondering whether it's possible to use Windows software on a Chromebook, you'll be pleased to know that the answer is yes! This article will walk you through the methods available to make this happen.
1. Google Play Store – Android Apps
Firstly, as Chrome OS has matured over time, the Google Play Store has become increasingly integrated into these devices. This means that many Android apps, including some of your favorite Windows software, are available for download on your Chromebook.
Of course, not all Windows software has an Android version. However, many popular productivity tools like Microsoft Office and Adobe Suite have made their way onto the platform. Simply access the Google Play Store from your Chromebook and search for the desired application to check whether it's available.
2. Crouton
Another option for those who want fuller access to Windows software on their Chromebooks is installing an alternate operating system—the most popular choice being Linux. One of the easiest ways to accomplish this installation is through Crouton.
Crouton allows you to run a full-fledged Linux environment alongside your existing Chrome OS installation without any need for disk partitioning or hardware configuration changes. Once you have Linux installed on your device using Crouton, you can access thousands of desktop Linux applications and even some Windows applications with compatibility layers such as Wine or PlayOnLinux.
However, using Crouton does require putting your Chromebook into developer mode, which could potentially void your device's warranty and make it less secure.
3. Remote Connectivity
If neither of these options works for you, you can still access your favorite Windows software from your Chromebook using remote connectivity apps. These applications allow you to connect to another device, such as a Windows computer or server, and use the software installed on that system.
For instance, Chromebooks come with Google's own remote desktop app called Chrome Remote Desktop. This app enables users to control other devices running Chrome entirely through the cloud. Additionally, there are third-party options like TeamViewer and SplashTop that offer similar capabilities.
Although leveraging remote connectivity tools may not be as convenient as having these applications installed directly on your Chromebook, it can often serve as a sufficient workaround for many users.
In conclusion, while it's true that Chromebooks don't natively support Windows software, there are several alternatives available. Whether it's through Android apps, alternate operating systems like Linux, or remote connections to other devices, it is entirely possible to enjoy your Windows favorites on a Chromebook with a bit of creativity and adaptation. So go ahead and explore these options to get the most out of your versatile Chromebook!