How to Clean Your Window AC Unit: A Step-by-Step Guide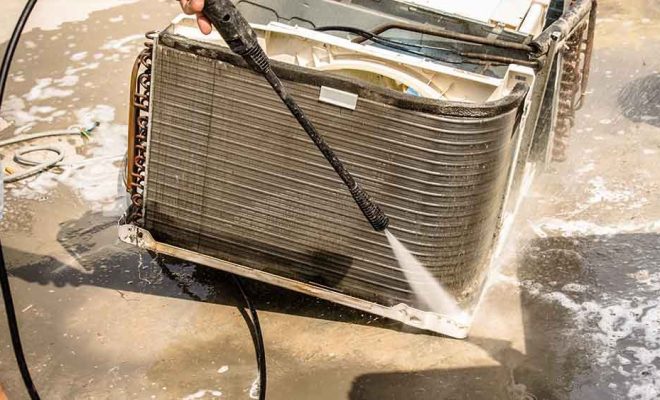 Introduction:
A clean and well-maintained window AC unit is crucial for its efficiency and longevity. Dirt, dust, and debris can clog up filters and reduce the performance of your air conditioner, leading to inadequate cooling and increased energy consumption. In this article, we'll walk you through the process of cleaning your window AC unit to ensure it's running at its best.
Materials Needed:
1. Screwdriver
2. Vacuum cleaner with brush attachment
3. Soft brush
4. Warm water
5. Mild detergent
6. Clean cloth or sponge
7. Clean towel
Step 1: Unplug the Unit
Before performing any cleaning or maintenance on your AC unit, make sure to unplug it from the electrical outlet for safety.
Step 2: Remove the Front Panel
Using a screwdriver, carefully remove the front panel or grille of your AC unit to expose the filter and cooling coils.
Step 3: Clean the Air Filter
Most window AC units have a washable air filter located behind the front panel. Remove this filter and gently vacuum off any dust buildup using your vacuum cleaner's brush attachment. Then, wash the filter with warm soapy water, rinse thoroughly, and allow it to dry completely before reassembling.
Step 4: Vacuum Cooling Coils and Fins
With the filter removed, use your vacuum cleaner's brush attachment to remove any dirt and
debris from the cooling coils and fins of your AC unit.
Step 5: Clean the Cooling Coils and Fins
Using a soft brush dipped in warm soapy water, gently scrub away any stubborn dirt buildup on the cooling coils and fins. Take care not to bend or damage these delicate components, as this can affect your air conditioner's performance.
Step 6: Wipe Down Outer Surfaces
Using a clean cloth or sponge dampened with warm soapy water, carefully wipe down the outer surfaces of your AC unit, paying special attention to the vents and louvers.
Step 7: Dry and Reassemble
Using a clean, dry towel, thoroughly dry your AC unit before reattaching the air filter and front panel. Make sure all components are completely dry before reconnecting power.
Conclusion:
With regular cleaning and maintenance, your window AC unit will be better equipped to provide efficient cooling while using less energy. By following these simple steps, you can keep your air conditioner running smoothly and extend its lifespan in the process.