Yandex Mail: A Full Review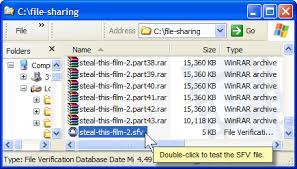 Yandex Mail is a free email service offered by the Russian search engine, Yandex. It is an excellent alternative to popular email platforms like Gmail and Outlook. Yandex is a search engine that provides a variety of services, including email. With Yandex Mail, users can register for a personal or business account for free. In this article, we will review the features of Yandex Mail and see how it compares with other email platforms.
Interface and Design
Yandex Mail has a sleek and modern interface that is easy to use. The layout is simple, with a sidebar displaying folders like Inbox, Sent Mail, Drafts, and Spam. The inbox displays your emails in a grid, with the latest email showing up on top. The design is customizable, and users can change the background color and choose icons for different folders.
Email Features
Yandex Mail includes many features that are common in other email services. Users can compose and send emails, reply, forward emails and attach files. One of the benefits of Yandex Mail is that you can attach files of up to 30 GB, while most other email services cap their file attachment size at 25 MB.
Another notable feature of Yandex Mail is the ability to schedule emails for later sending. This feature is particularly handy if you want to compose an email at night but want to send it during business hours.
Users can also create an email signature. This signature can include text or an image and can be customized to appear at the end of each new email.
Privacy and Security
Yandex takes the privacy and security of its users seriously. Yandex Mail servers are located in Russia, and the company assures users that all personal data is stored in encrypted form only. However, there are concerns about Russia's data privacy laws, and some users may feel uneasy storing their data on servers located in Russia.
Another issue is Yandex's relationship with the Russian government. The company has previously complied with some government requests for user data, raising concerns about a potential lack of privacy.
Yandex Mail also includes several security features, such as two-factor authentication and spam filtering.
Ease of Use
Yandex Mail is easy to use and navigate. The interface is clean, and the design is simple. The setup process is straightforward, and users can import their contacts from other email services. The email search function is also excellent, allowing users to find specific messages quickly.
However, the user interface is entirely in Russian by default. While it is possible to change this language, some users may find it challenging to navigate the settings, especially if they are not fluent in Russian.
Mobile App
Yandex Mail has a mobile app available for both Android and iOS. The app has a similar design to the web version and is easy to use. It includes all the features of the web version, and users can compose and send emails, receive notifications, and use the email search function.
Conclusion
In conclusion, Yandex Mail is a great service for those looking to try something different from Gmail or Outlook. It has a modern interface, customizable design, and many features like large file attachments and scheduled emails.
However, users should be aware of the potential privacy and security concerns with a Russian-based company. Overall, Yandex Mail is a solid free email service that is worth considering.