Xeon vs. Core: Are Intel's Expensive CPUs Worth a Premium?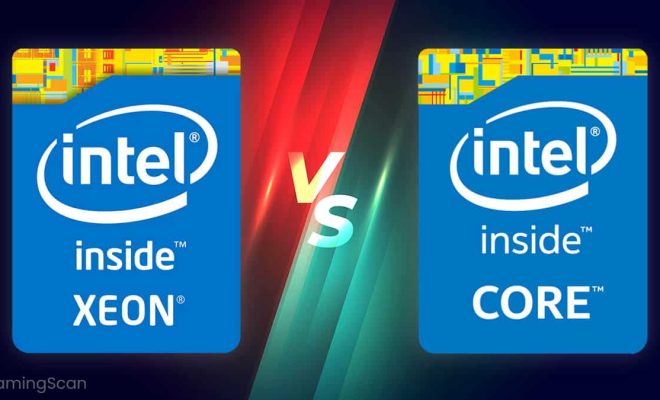 When it comes to CPUs, there are two main types under Intel's banner that are commonly seen in the market- Xeon and Core. Both of these are high-end processors and are priced accordingly. The question that arises is whether the higher cost of Xeon processors is justified over their more budget-friendly Core counterparts.
Xeon processors are designed for servers, workstations, and other enterprise infrastructure. They are built to handle multiple processes simultaneously and support tons of memory. On the other hand, Core processors are generally used in personal computers and laptops, meant for everyday use.
The main difference between Xeon and Core is their focus. Xeon processors are optimized for performance while Core processors are designed for power efficiency. This means that Xeon processors can handle large workloads with ease while Core processors are better suited for everyday computing tasks.
The other major difference between Xeon and Core processors is their price. Xeon processors can be quite expensive, with prices that start at around $200 and can go up to $10,000. In contrast, Core processors are much more affordable, with prices starting around $100 and maxing out at around $1,500.
So which processor should you choose? The answer depends on your needs. If you are a power user or run a business that requires high performance, Xeon processors are the way to go. They can handle heavy workloads without any lag and can support a large amount of memory, which is critical for servers and workstations.
On the other hand, if you only need a computer for basic tasks like web browsing or word processing, Core processors are the better option. They are more affordable and are designed for everyday use, which means they are more power-efficient and produce less heat, making them ideal for laptops and desktops.