Why Your Laptop Is Slow and How to Fix It?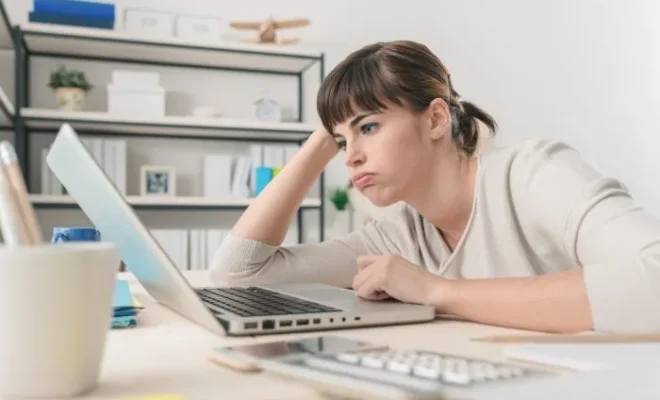 In today's age of technology, a laptop is an essential component of our everyday lives. We use it for work, online shopping, social media, and many other significant purposes. However, over time, your laptop may start to feel sluggish and slow. Opening applications may seem to take forever, and the system may freeze or crash.
There are many reasons why your laptop may be slow. It could be due to hardware issues, software updates, viruses or malware, too many applications running in the background, or merely age.
Here are some tips to help you fix a slow laptop:
1. Clean Your Hard Drive
Cleaning your hard drive is a great way to speed up your laptop. Files and programs that you no longer need may occupy valuable disk space and cause your system to slow down. Therefore, it's essential to remove all unnecessary files from your hard drive. You can use the Disk Cleanup tool that comes with your Windows system or a trusted third-party cleaning software like CCleaner.
2. Uninstall Unnecessary Software and Apps
If you have numerous applications installed on your system, it may slow down your laptop. So, it's crucial to uninstall any programs you rarely use. In case you're unsure if you should remove any software, you can sort them by size and remove bulky ones.
3. Update Your Operating System and Drivers
Many laptop issues are due to outdated software or drivers. It's important to keep your operating system and drivers up to date, as this helps to fix any bugs or glitches that may be slowing down your laptop. You can check for updates in the settings or preferences menu of your OS.
4. Run a Virus Scan
Viruses and malware are among the most common reasons that can slow down your laptop. To remove any malware, run a comprehensive virus scan with a reliable antivirus software; it may also help speed up the computer.
5. Minimize Background Processes
Several applications and processes run in the background, even when they're not in use, and they can significantly affect your laptop's speed. To fix this you can quit some applications manually or use the task manager to force shutdown background processes.
6. Add More RAM
Upgrading your laptop's RAM can be a great way to improve its speed. The more RAM your system has, the more applications it can run simultaneously without slowing down. The amount of RAM your laptop can handle will depend on your laptop model, so it's essential to research this before you buy extra RAM.