Why you need a torque wrench and how to use one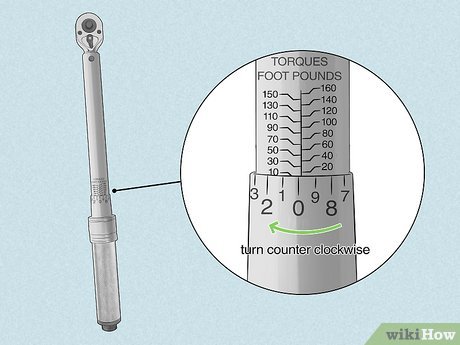 It is a well-known fact that proper maintenance is essential for optimal performance of any mechanical equipment. With that in mind, you'll undoubtedly come across the term 'torque wrench' in conversations regarding mechanical tools. This crucial instrument, often overlooked, plays a critical role in the assembly, maintenance, and general operation of various machines and structures.
So, why do you need a torque wrench? Let's find out.
The Importance of a Torque Wrench
A torque wrench allows you to accurately apply the specific torque needed when tightening nuts and bolts. This ensures optimal performance without causing damage due to over-tightening or compromising safety by under-tightening. Some reasons why torque wrenches are essential include:
1. Consistent and precise tightening: Depending on your project, accurate bolting may be necessary to maintain structural integrity and even distribution of forces across machine components or joints.
2. Safety: Cars, bikes, airplanes, and other transportation systems rely on safe bolting for their continued, dependable operation. A torque wrench helps you achieve the required fastener tightness, which consequently enhances safety.
3. Reduced wear and tear: Over-tightening causes stress on bolts leading to permanent deformation or breakage. Under-tightening can lead to loosening over time as well as wear and tear on key components. A torque wrench assists in maintaining the correct fastener tightness to minimize issues caused by improper bolting.
How to Use a Torque Wrench
Now that we understand the importance of having a torque wrench let's explore how to use it effectively:
1. Choose the right type: Torque wrenches come in multiple types (e.g., beam, click-type/cam-over and digital). Ensure you select one that suits your needs.
2. Cross-reference the manufacturer requirements: Review your equipment's documentation for torque specifications to determine the right amount of force to apply.
3. Set the torque value: Based on the information you've gathered, adjust your torque wrench accordingly. Some wrenches feature a locking mechanism that you'll need to disengage when setting the desired value.
4. Prepare your bolt or nut for tightening: Ensure surfaces are clean and free from debris or corrosion. You may need to apply lubrication as well.
5. Attach the socket: Place the appropriate socket onto your torque wrench and ensure the wrench is set to tighten (clockwise) mode.
6. Begin tightening: Slowly apply force while making sure the wrench is perpendicular to the bolt or nut being tightened.
7. Listen/watch for indications: When using a click-type torque wrench, continue to apply force until you hear/feel a click indicating that you've reached the correct torque. If using a digital or dial-type wrench, watch for visual torque indicators.
8. Re-check as needed: For crucial tasks, double-check by resetting your torque wrench and repeating the previous steps.
Conclusion
A torque wrench is an essential tool for anybody who wants their mechanical equipment to run safely and optimally. With proper use, it offers consistent results while reducing wear and tear damages due to inappropriate torque application. Next time you find yourself in need of tightening bolts and nuts efficiently, make sure a torque wrench is in your toolbox!