Which PS4 Games Don't Work on the PS5?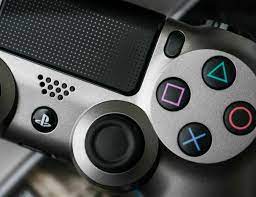 As much as we all want to believe that all PlayStation 4 games will work seamlessly on the PlayStation 5, there are a few titles that, unfortunately, do not make the cut. The PS5's backwards compatibility support is excellent, but there are a few exceptions.
While the vast majority of PS4 games are advertised to be compatible with the new console, some of them may not function as expected or may not even work at all. This can be due to various reasons, including the development of the game, the hardware issues or the console's backward compatibility support.
Below is a list of some of the PS4 games that do not work on the PS5:
1. Afro Samurai 2: Revenge of Kuma Volume One-
This action-packed game had a short lifespan on the PS4 due to its poor development and implementation. Sony and game developer Versus Evil removed the game from the PlayStation Store, deeming it incompatible with both the PS4 and PS5.
2. DWVR-
The Virtual Reality game DWVR was removed from the PlayStation Store due to compatibility issues with the PS5. However, it still remains available on Steam.
3. TT Isle of Man – Ride on the Edge 2-
This high-speed racing game was not compatible with the PS5 when launched. Still, developers Nacon and Kylotonn have since released a new update that adds compatibility for the PS5.
4. Just Deal With It!-
Another game removed from the PlayStation Store is Just Deal With It! This game is a card game that was incompatible with the PS5 console.
5. Robinson: The Journey-
This adventure game developed by Crytek was also incompatible with the PS5.
It is essential to note that some developers have not pronounced the compatibility of their games with PS5 yet. As such, it may take some time for users to find out whether or not their favorite PS4 titles will work on the new console.
While the above games are not compatible, others run perfectly well on the new console. Users can also play PS5 digital games on the new console or revert to backward compatibility mode to play PS4 games.