What's Your Style of Parenting?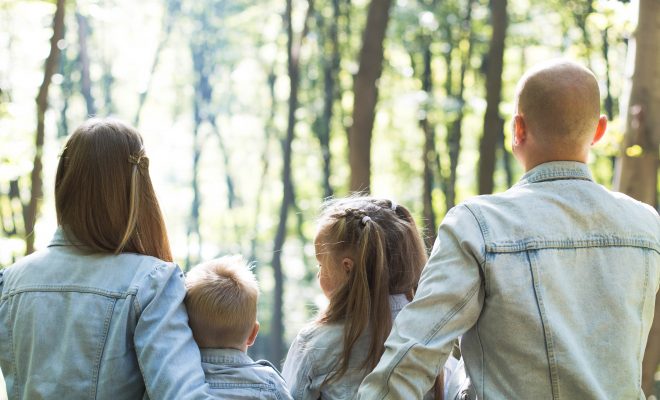 Psychologists now distinguish four basic parenting styles: authoritative, permissive, authoritarian, and neglectful. Each parenting style has a different effect on the children who are being parented.
Diana Baumrind, a psychologist, designated the first three parenting styles in the 1960s. She investigated over 100 preschool-age children and discovered numerous parenting components such as communication methods, warmth and caring, disciplinary strategies, and parental expectations.
Baumrind discovered that the majority of parents were either authoritative, permissive, or authoritarian as a consequence of this study. Later studies add a fourth parenting style to the list: neglectful.
We'll go over each of these parenting styles briefly below to assist you to answer the question: What's your parenting style?
Permissive
Permissive parents are also quite receptive. The distinction is that permissive parents have low expectations. They are very affectionate toward their children, yet they do not impose many rules or boundaries. They rarely try to reprimand or manage their children. The rules that do exist are likely to be inconsistent and, in many cases, unenforced.
As a result of the absence of parental direction, structure, or boundaries, children raised by permissive parents may struggle with self-control and self-esteem. They are frequently demanding or entitled, and they have low achievement due to a lack of standards. They are also prone to making poor decisions and engaging in unsafe activities.
Authoritative
"Strong responsiveness and high demands" are characteristics of authoritative parenting. They are exceedingly warm and receptive to the child's physical and emotional needs, but they also have high expectations of the child. Expectations and limits are clearly defined and regularly enforced.
In general, this parenting style yields the best results in children. Children reared by authoritarian parents are typically content, self-sufficient, cooperative, warm, competent, and aggressive. They have strong social skills and grow up to be self-assured, academically successful, and involved in positive activities. They have superior mental health and are less likely to engage in drug and alcohol abuse or violent behavior.
Neglectful
Neglectful parenting, often known as uninvolved parenting, is distinguished by low demands and minimal responsiveness. Neglectful parents are emotionally detached and offer little to no monitoring. They have low expectations and are frequently preoccupied with their issues to care for their children. As a result, they may purposefully shun their children.
Neglectful parenting results in emotionally disengaged children who are at a higher risk of substance dependence. They may also be afraid or anxious about their lack of familial support, and they may avoid people because they do not want to rely on others.
Authoritarian
Authoritarian parents place high demands on their children and are less attentive and affectionate toward them. They prioritize conformity and may use shame, unexplained punishment, and threats to enforce behavior. They're impatient and unforgiving of mistakes, don't give their children options, and come out as cold and aloof.
Authoritarian parents' children may have low self-esteem and appear shy or fearful around others. They easily conform, have weak social skills, and may make terrible choices since they have never had the opportunity to make their own decisions. Outside of the home, some people may exhibit hostile behavior.
Conclusion
There is no one way to raise a child properly. According to research, a balanced approach incorporating high responsiveness and high demands yields the greatest results.
Children want to love and care, but they also require discipline, boundaries, and direction. If you aren't yet an authoritative parent, a few changes can help you raise a happier, more successful, and confident child.