What's Your Love Language? Find Out in the Love Nudge App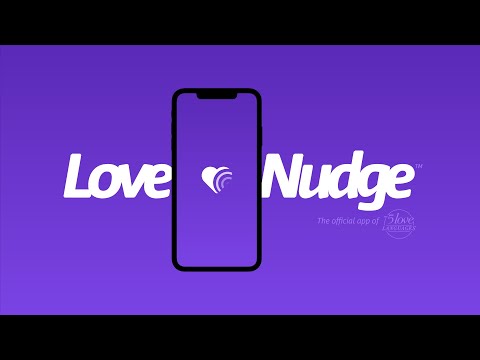 As human beings, we all desire to love and be loved in return. However, the ways in which we express and receive love can vary from person to person. Gary Chapman, a renowned relationship counselor and author, identified five love languages that can help individuals better understand their emotional needs and the needs of their partners. These include words of affirmation, acts of service, receiving gifts, quality time, and physical touch.
Identifying your love language can be a valuable tool in improving your relationships and enhancing the way you demonstrate love to your partner. Thanks to the Love Nudge app, discovering your love language has never been easier.
Love Nudge is a mobile application that uses a quiz based on Chapman's love language theory to determine which love language you prefer. The quiz consists of thirty questions that assess your communication style, how you respond to different scenarios, and your emotional needs. Based on your responses, the app will reveal your primary love language – the one that you value the most.
Once you receive your results, the Love Nudge app provides you with specific recommendations and daily challenges to help you communicate love in a way that aligns with your love language preference. For example, if your primary love language is physical touch, Love Nudge may suggest that you hug or hold hands with your partner as a way to express affection.
In addition to helping individuals identify their love language, Love Nudge can also be a useful tool for couples who want to improve their relationship. The app allows you to connect with your partner and provides you with customized challenges designed to promote a deeper understanding of each other's emotional needs and preferences.
Overall, Love Nudge is an innovative and powerful tool that can help individuals and couples cultivate stronger, healthier relationships. So why not take the quiz and discover what your love language is today? After all, communication is the key to a successful and fulfilling relationship, and understanding your love language is the first step towards better communication.